Deals roundup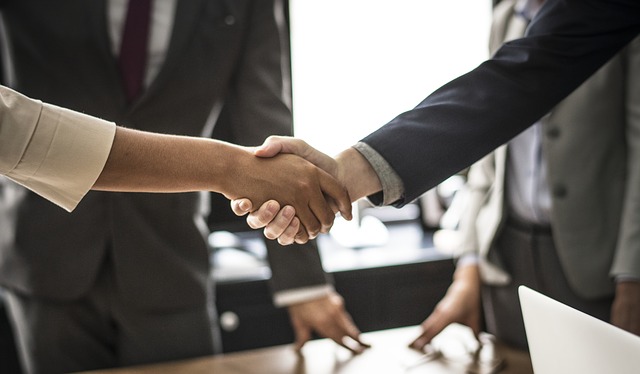 Our regular round-up of deals involving Irish law firms. Submit your deals to newsdesk@irishlegal.com.

---
Dillon Eustace advises NNIT A/S on €17m acquisition of Dublin's SL Controls
Dillon Eustace has advised global IT group NNIT A/S on its €17 million acquisition of Dublin-based Irish software integration company SL Controls.
Under the deal, NNIT A/S acquired the entire share capital of SL Controls for an upfront payment of €12.7 million before adjustments.
The agreement also consists of an earn-out element, to be realised at the end of 2023, which will be approximately €4.2 million depending on performance. Initially, SL Controls will join the NNIT Group as an independent company before being fully integrated with NNIT A/S.
The acquisition of SL Controls forms part of NNIT A/S's plans to grow NNIT Life Sciences internationally, and to further strengthen and grow their portfolio of IT services and solutions to the benefit of their customers.
Dillon Eustace's multi-disciplinary legal team was led by Adrian Benson, partner in the corporate and M&A teams, with support from David Lawless, head of tax.
Mr Benson said: "We are delighted to have supported NNIT A/S on this strategic acquisition that will enable it to further develop their portfolio of IT solutions on a global level.
"Both organisations share an uncompromising focus on quality and compliance to support the highly regulated life sciences industry. We wish NNIT A/S every success integration of SL Controls and continued development."
ByrneWallace advises Red Rock on €21m construction loan facility
ByrneWallace LLP has advised property company Red Rock Developments on a €21 million construction loan facility from Fortwell Capital, a British-based lender to property investors and developers.
The loan agreement represents the launch of Fortwell Capital's services in the Irish market as it seeks to establish a €300 million loan book.
The law firm's team included partner Deirdre McBennett and solicitor Michael O'Neill from the banking and finance team, head of construction Martin Cooney, and partner Michelle McVeigh and consultant Sheena Beale from the property team.
Arthur Cox advises Montagu on acquisition of Waystone
Arthur Cox has advised European private equity firm Montagu on its agreement to acquire a strategic stake in Dublin-based Waystone.
Founded in 2000, Waystone provides institutional governance, risk and compliance services to the asset management industry.
Montagu will partner with the company's strong management team, led by CEO Derek Delaney, to continue to grow Waystone's existing service offering while supporting further geographic and product expansion through targeted acquisitions.
The Arthur Cox team was led by asset management and investment funds partner Dara Harrington and corporate and M&A partners Conor McCarthy and Maeve Moran.
They were supported by associates Fionán Ó Maoilmhichíl in the asset management and investment funds team and Sophie Frederix, Patrick Munnelly and Niamh O'Driscoll in the corporate and M&A team.
Holmes advises Darragh Goggin on sale of insurance brokers
Holmes has advised Goggin Insurance Brokers CEO Darragh Goggin on the sale of the company to INNOVU Insurance.
Mr Goggin will become a shareholder and director in INNOVU as part of the deal, which was made for an undisclosed amount.
George Kennedy, partner and head of M&A at Holmes, led the team advising on the transaction, supported by trainee Ciara Downes.
The firm said on LinkedIn: "Congratulations to all involved and best of luck for the next chapter."