Deals roundup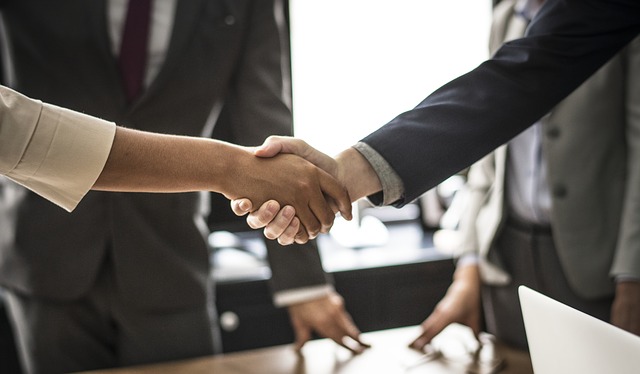 A round-up of deals involving Irish law firms. Submit your deals to newsdesk@irishlegal.com.
---
Matheson advises on £250m securitisation of UK SME loans
Matheson recently acted as Irish legal and tax counsel, and Irish listing agent, to the securitisation of around 3,000 UK SME loans originated via Funding Circle.
The notes issued by the £250,000,000 Small Business Origination Loan Trust 2019-3 DAC (SBOLT) were listed on the Main Securities Market of Euronext Dublin.
The transaction represents Funding Circle's fifth successful securitisation of UK SME loans to date following their (and Europe's) first platform lending securitisation in 2016 (in respect of which Matheson also acted as Irish legal and tax counsel, and Irish listing agent).
Finance and capital markets partner Alan Keating led the Matheson team with assistance from fellow finance partner Turlough Galvin, tax partner Kevin Smith, finance senior associate Micheál Buckley and head of listing services, Margot Carty.
Mr Keating said: "We are delighted to have worked with Funding Circle on yet another very successful securitisation (representing Funding Circle's first STS labelled securitisation) of UK SME loans originated via Funding Circle's UK online lending platform.
"It demonstrates both parties' continued commitment to the platform lending industry as a whole that continues to play a pivotal role in bridging the funding gap in the SME credit market."
Eversheds Sutherland advises on second social housing PPP bundle
Eversheds Sutherland acted as legal adviser to the National Development Finance Agency (NDFA) on the social housing public private partnership (PPP) project that successfully reached financial close this quarter.
The NDFA acts as agent for the Department of Housing, Planning and Local Government and Cork County Council, as lead local authority.
This was the second project in the three-bundle Social Housing PPP Programme, which will deliver 1,500 new homes in the coming years.
Mark Varian, partner in the projects, construction and PPP team, said: "Eversheds Sutherland is delighted to have been involved in this important project. As the legal advisors on Ireland's PPPs in the area of social housing, we are very pleased that construction of the new homes under this programme will now commence in counties Cork, Galway, Roscommon, Clare, Waterford and Kildare."
Matheson advises on acquisition of Glendalough Distillery
Matheson recently advised Mark Anthony Brands International (MABI) on its acquisition of the remaining 60 per cent shareholding in Glendalough Distillery in Co Wicklow.
This transaction gives Canadian-owned Mark Anthony Brands full control of the whiskey and gin making business, having acquired a 40 per cent stake in 2016.
The company was advised by a team led by corporate M&A partner Brian McCloskey and corporate M&A senior associate Enda Garvey.
Mr McCloskey said: "The growth in Irish whiskey and gin sales over the last five to ten years, both in the domestic market and internationally, is very well documented. At Matheson, we have been involved in a number of significant transactions involving various Irish whiskey brands over that period.
"We were delighted to share that experience with Davin, Cillian and the rest of the MABI team and we look forward to working with them to help grow the Glendalough brand over the coming years."
Ronan Daly Jermyn advises on Italian acquisition of Co Cork engineering company
Ronan Daly Jermyn advised Italian-based Masco Group on its acquisition of a majority stake of BCD Engineering (BCD).
Masco is a global player in the fabrication of pure water systems, particularly for the pharmaceutical industry. BCD, a Co Cork engineering company that employs 250 people, specialises in the design and fabrication of stainless-steel systems for pharma plants, brewers and chemical companies.
Corporate partner Gillian Keating led a team advising on the deal, assisted by Elena Vassileva (corporate), Maria Walsh (corporate), Cian Fenton (banking & finance), Mark Ludlow (tax), Diarmaid Gavin (competition), Karina Janeczek (real estate) and Caoimhe Heery (employment).
Arthur Cox advises on sale of Allianz's Dublin HQ
Arthur Cox advised Aberdeen Standard Investments on the sale of Allianz's Irish headquarters.
German investment fund Quadoro Doric has acquired the eight-storey office building at Elm Park, Dublin 4 for €53 million, according to The Irish Times.
The Arthur Cox team was led by real estate partner Deirdre Sheehan, with support from associate Conor Clinton.