Deals roundup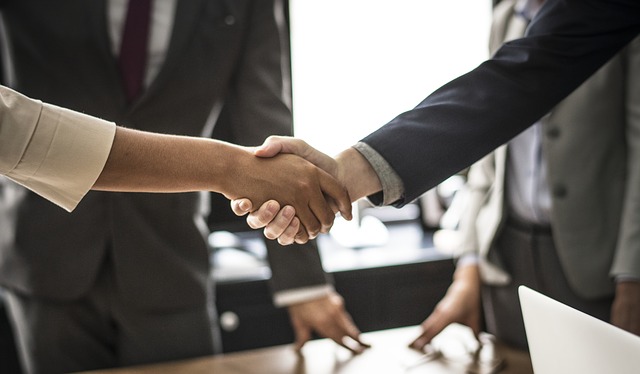 Our regular round-up of deals involving Irish law firms. Submit your deals to newsdesk@irishlegal.com.
---
Eversheds Sutherland advises Goodbody on €82m sale to AIB
Eversheds Sutherland has advised FEXCO and the trustees of the Goodbody Employee Benefit Trust on the proposed sale of Goodbody Stockbrokers to Allied Irish Banks plc.
The landmark deal, announced yesterday, will see AIB acquire 100 per cent of Goodbody from its existing shareholders for an enterprise value of around €82 million.
Goodbody manages assets of around €8 billion and employs 300 people in offices across the Ireland and the UK. It provides financial services in wealth management, asset management and investment banking to both private and corporate clients.
The Eversheds Sutherland team was led by corporate and M&A partner Lee Murphy and pensions, trusts and employee benefits partner Peter Fahy.
They were supported by Lorcan Keenan in pensions, trusts and employee benefits, Ryan Duggan and Padraic Daly in corporate and M&A, Deborah Hutton in asset management and investment funds, Ciaran Walker in regulatory, Enda Newton in financial regulatory, David McKeating and Rachel Ahern in pensions and trusts, Tim Kiely, Robert Dever and Niall Pilkington in tax, Sean Ryan and Katie Haberlin in competition, Marie McGinley in IP and data protection, Norman Fitzgerald in litigation and Julie Galbraith in employment.
ALG advises Icon on $12bn acquisition of PRA Health Sciences
A&L Goodbody is working with New York-based Cahill Gordon & Reindel LLP to advise Icon plc on its proposed acquisition of PRA Health Sciences in a cash and stock transaction valued at approximately $12bn.
Dublin-based Icon plc, a long-standing ALG client, is a global provider of outsourced drug and device development and commercialisation services to the pharmaceutical, biotechnology and medical device industries, and government and public health organisations.
The ALG team includes Mark Ward, head of M&A; Berni Hosty, Richard Marron, Keavy Ryan, Phil Fogarty and Barry O'Fiachain in corporate and M&A; Seamus O 'Croinin and Lisa Tait in finance; Alan McCarthy and Anna Marie Curran in antitrust; and Paul Fahy and Stephen Egan in tax.
LK Shields advises Communicorp on sale to Bauer Media
LK Shields has acted for media mogul Denis O'Brien on the sale of his Communicorp Group to Bauer Media Group.
The law firm has acted for Communicorp Group for 23 years, handling all of its corporate transactions in Ireland and other jurisdictions.
Corporate partners Gerry Halpenny and Jennifer McGuire have worked with Communicorp extensively on a wide variety of transactions in this time.
The LK Shields team on this transaction was led by Ms McGuire with assistance from corporate associates James Byrne and Stephen Gamble, competition partner Marco Hickey, IP, technology and data privacy associate Jane O'Grady, employment, pensions and benefits associate Gillian Dully and property associate Elaine O'Connor.
Mr Halpenny wrote on LinkedIn: "Well done to Jenny McGuire and the LKS team on doing a great job on the sale of Communicorp to Bauer. Just a little sad personally, I have acted for Communicorp since 1993, almost three quarters of my career as a solicitor!"
NI: Cleaver Fulton Rankin advises on acquisition of Delv Global by Vox Financial Partners
Cleaver Fulton Rankin has played an integral role in the acquisition of Delv Global by consulting firm Vox Financial Partners.
The Belfast-based firm worked with Polish law firm B2RLaw to advise Vox Financial Partners, a global consulting firm that supports financial institutions in the planning, resourcing, and delivery of complex regulatory change.
Vox has acquired 100 per cent of the equity of Delv Global, a business and technology change consultancy that specialises in data and financial project delivery.
Hilary Griffith, Cleaver Fulton Rankin's lead director on the acquisition, said: "We are delighted to have been involved in the acquisition of Delv Global on behalf of our client Vox Financial Partners.
"The merger of two cutting edge and innovative companies will create a deeper pool of highly skilled specialists to support a broader range of projects and business processes for financial institutions. We look forward to seeing the continued growth and development of Vox."
Dillon Eustace advises BGF on €6m investment in Vasorum Ltd
Dillon Eustace has advised BGF Investment Management, an investor in growth companies, on its €6 million investment in Vasorum Ltd.
Vasorum Ltd, founded in 2007, is an Irish medical device research and development company supported by Enterprise Ireland, which develops medical devices for the interventional cardiology and radiology markets. The company operating from Dublin has more than 30,000 patient implants to date in both the EU and USA.
For this deal, Dillon Eustace acted on behalf of limited partnerships BGF Ireland 1A and BGF Investments, both managed by BGF Investment Management.
The Dillon Eustace legal team on this transaction was led by Lorcan Tiernan, partner and head of corporate M&A, and supported by M&A solicitor Owen Brayden, with UK firm Potter Clarkson providing intellectual property advice.
Mr Tiernan said: "We are delighted to have advised on this transaction and to have worked together with a firm with such a strong track record in developing meaningful investment partnerships with entrepreneurial Irish businesses. We wish the BGF every success with this new partnership."