Deals roundup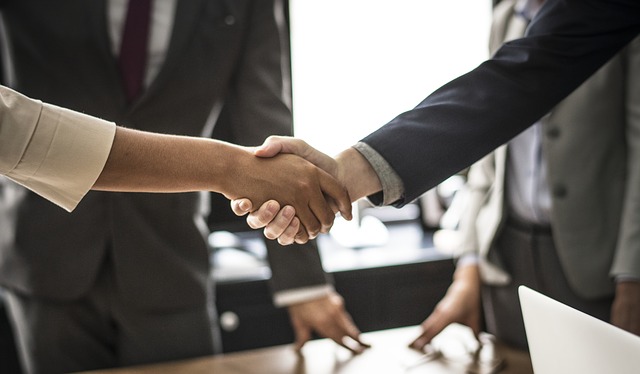 Our regular round-up of deals involving Irish law firms. Submit your deals to newsdesk@irishlegal.com.
---
Arthur Cox advises Total Produce on merger with Dole
Arthur Cox has advised Total Produce plc on its agreement to combine with Dole Food Company Inc., creating the world's largest fresh fruit and vegetable supply business.
The combined company, operating under the Dole brand, will be incorporated and have its global headquarters in Ireland and will seek to IPO in the United States.
It will have an estimated combined 2020 revenue of around $9.7 billion USD, adjusted EBITDA of approximately $379 million and total assets of approximately $4.5 billion.
The Arthur Cox team advising on the transaction was led by corporate and M&A partners Connor Manning and Stephen Hegarty.
They were supported by corporate and M&A lawyers Maeve Moran, Ruth Donnellan, Kylie Dollard and Emma O'Keefe, and finance lawyers Ultan Shannon, Kieran Finn and Seamus Barnett.
McCann FitzGerald advises on creation of Heston Airlines
McCann FitzGerald has advised Genesis on the establishment of an alliance with Heston Aviation to build and launch Heston Airlines.
The firm also advised on the delivery of an A320 aircraft to support the final stages of Heston Airlines' application for an EASA Air Operator Certificate.
Heston Airlines will be a new Lithuanian-based charter and aircraft, crew, maintenance and insurance service provider, providing wet and dry leasing solutions to airlines. Genesis will work with Heston Airlines to deliver a number of additional A320 aircraft in 2021.
A McCann FitzGerald team made up of partners Richard Gill and Niall Best and associate Rebecca Russell-Carroll advised Genesis on the corporate and aviation aspects of the transaction.
A&L Goodbody advises Iterum Therapeutics on share offerings
A&L Goodbody has advised Iterum Therapeutics plc on its $40 million underwritten public offering and subsequent $35m registered direct offering.
Iterum is a clinical-stage pharmaceutical company focused on developing next generation oral and IV antibiotics to treat infections caused by multi-drug resistant pathogens in both community and hospital settings.
The ALG team was led by corporate and equity capital markets partner Alan Casey and associate Deirdre Geraghty, alongside Amelia O'Beirne and Emma Hartnett from its tax practice.
Lavelle Partners advise Proline Hardware on sale to Grafton Group
Lavelle Partners has advised Dublin-based Proline Architectural Hardware on its sale to the Grafton Group plc.
Proline specialises in the supply of a wide range of traditional and contemporary architectural ironmongery products, in a variety of designs and finishes, including door locks, hinges and handles.
Grafton Group plc is an international distributor of building materials to trade customers in the UK, Ireland and the Netherlands. It is the market leader in the DIY retailing market in Ireland and the largest manufacturer of dry mortar in the UK.
The Lavelle Partners team advising on all aspects of the sale was led by corporate partner Grìana O'Kelly and supported by senior partner Marc Fitzgibbon in the employment team, consultant Úna O'Connor in the property team and solicitor Katie Oakes in the corporate team.
ByrneWallace advises Castlethorn on PRS forward sale
ByrneWallace LLP has advised Castlethorn on the forward sale of 46 duplex units and apartments across three blocks in Rathborne Park to Urbeo for private rental.
Castlethorn has been an industry leader in residential home development in Ireland for more than 30 years.
The ByrneWallace LLP team included partner Neil Dunne and solicitor Robert Fetherstonhaugh in the residential property team and partner Martin Cooney in the construction team.