Deals roundup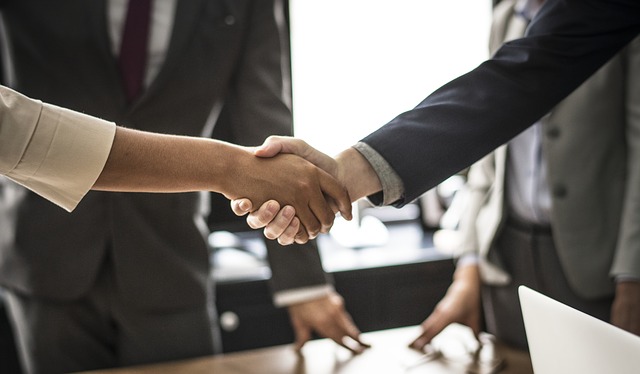 Our regular round-up of deals involving Irish law firms. Submit your deals to newsdesk@irishlegal.com.
---
A&L Goodbody advises on €30bn combination of GECAS and AerCap

A&L Goodbody has advised long-standing client General Electric (GE) on the €30 billion combination of GECAS (GE Capital Aviation Services) and AerCap.
The landmark deal, which will see GECAS incorporated into Irish aircraft lessor AerCap, supports GE's transformation to a more focused, simpler, and stronger industrial company.
AerCap will pay GE $24 billion cash, $1 billion in loan notes and/or cash and 111.5 million new shares, worth around $6 billion, The Irish Times reports. GE will own 46 per cent of AerCap as a result of the transaction.
The ALG team advising GE was led by corporate and M&A partner Berni Hosty, with support from aviation and transport finance partner David Berkery and tax partner James Somerville.
Simmons & Simmons advises Aedifica on €51.5m care home portfolio acquisition
International law firm Simmons & Simmons has advised Aedifica on its entry into an agreement to acquire a portfolio of four care homes in south-east Ireland for €26.5 million by way of share acquisition.
This follows the firm's advice to Aedficia on its entry into the Irish market in February, when it acquired Bridhaven nursing home, the largest private elderly residential care home in Ireland, for €25 million.
Aedifica is a specialist healthcare investor with a portfolio of over 500 sites across Belgium, Finland, Germany, Ireland, the Netherlands, Sweden and the UK, valued at over €3.8 billion.
The Simmons team advising Aedifica on both deals was led by corporate partner David Brangam and real estate partner Peter McKeever.
Mr Brangam said: "I am pleased that our Dublin team has been able to advise Aedifica on its entry into Ireland and its continued growth here. Ireland is the seventh country in which Aedifica now has a presence as part of its exciting investment plans across the European healthcare sector."
Sven Bogaerts, Aedifica's chief legal and M&A officer, said: "We were extremely fortunate to have worked on our entry into Ireland with the Simmons & Simmons team in Dublin, led by David Brangam and Peter McKeever.
"Not only do they have great insight into and knowledge of the Irish healthcare and real estate sectors but they deal with all matters efficiently, commercially and with a great sense of humour, which always helps when the pressure is on."
Ronan Daly Jermyn advises on $1bn merger of Poppulo and Four Winds Interactive
Ronan Daly Jermyn has advised Irish communication software company Poppulo on its proposed merger with Four Winds Interactive, a deal that will value both firms at an estimated $1 billion.
The merger is backed by Vista Equity Partners, a global investment firm focused on enterprise software, data, and technology-enabled businesses.
Poppulo creates software to help companies manage internal staff communications and email. It employs more than 200 people in Ireland and a further 50 in Boston. Its clients include Unilever, Nestlé, Aon, Telefonica, Johnson Controls and Rolls-Royce.
The combined company will maintain operations out of offices in Denver, CO, Boston, MA, Cork, Ireland, and Luton, UK and serve more than 6,000 customers in 80 countries.
Corporate partner Bryan McCarthy led the RDJ team advising on the transaction, supported by corporate lawyers Sarah Slevin, JP Gilmartin and Michelle Ryan, tax lawyer Mark Barrett, employment lawyer David McCarroll and dispute resolution lawyer Jamie Olden.
Leman Solicitors advises Cantor Fitzgerald on €12m investment
Leman Solicitors has advised Cantor Fitzgerald Ireland on a recent €12 million investment into Amarenco Solar Limited.
The senior loan note facility will finance the development of Cork-based Amarenco as a "fully integrated independent power producer" across Ireland, mainland Europe, the Middle East and the Far East.
Corporate partner Dominic Conlon and corporate solicitor Kristofer O'Shea led the Leman team advising on the transaction.
MHC LLP advises CentralReach on acquisition of Avail Support
Mason Hayes & Curran LLP has advised CentralReach on its acquisition of Irish health technology business Avail Support.
Monaghan-based Avail Support provides personalised learning plans for people with neurodiverse disabilities including autism and Down's syndrome to help with a range of skills.
US-based software company CentralReach provides cutting-edge technology and services to help clinicians and practice administrators produce superior client outcomes.
Corporate partner Conall Geraghty led the MHC team advising CentralReach.