Competition watchdog to investigate public liability insurance sector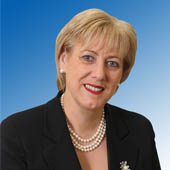 The Competition and Consumer Protection Commission (CCPC) has commenced a market study into the public liability insurance sector in Ireland.
The competition watchdog announced the move following a ministerial request from the Minister for Business, Enterprise, and Innovation, Heather Humphreys.
Rising premiums for public liability insurance have been blamed for the collapse of a number of businesses and community events.
In a statement, the CPPC said: "This market has national significance and the CCPC looks forward to conducting this market study and contributing to the State's efforts to bring about widely-supported change in the sector."
The project is in the early stages and the CCPC has not yet finalised the terms of reference.
Individuals and groups can, however, begin to provide information for the market study by emailing PublicLiability@ccpc.ie.