Companies Act compliance tool becomes McCann FitzGerald's third legaltech app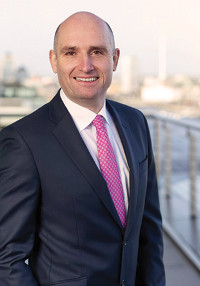 McCann FitzGerald has today launched a smartphone app aimed at helping companies comply with the Companies Act 2014, its third legaltech application since partnering with Neota Logic.
The new Director Compliance Statement App will help companies comply with obligations and reporting requirements introduced under section 225 of the Companies Act 2014.
Specifically, it determines whether or not a business is within the scope of the section 225 obligations and helps directors, company secretaries and compliance officers of medium and large-sized companies to:
generate documentation for the directors' annual report;
provide an audit trail for the annual mandatory compliance review that the directors of an in-scope company must undertake; and
benefit from suggested wording for key documents that section 225 mandates.
It follows the law firm's previously-release GDPR Gap Analysis and Credit Reporting Compliance apps as part of McCann FitzGerald's "Progressive Delivery" strategy, delivered through a partnership with AI platform creators Neota Logic.
Corporate partner Garreth O'Brien said: "The new Director Compliance Statement App enables companies to navigate the complex provisions of section 225 of the Companies Act which include annual obligations to be performed before the directors finalise their annual report. It's a simple, user-friendly tool that brings time-saving benefits to clients without sacrificing precision or expertise.
"Directors, company secretaries and compliance officers of medium-sized and large Irish companies are all under the lens of these requirements and a breach could have serious consequences for those involved. Not only would it be an offence for each director, it could also result in fines of up to €5,000 and/or a prison sentence of up to six months.
"It's important that these obligations should also be on their radar for those companies that are not currently in scope as any improvement in turnover and/or assets could see the company unexpectedly surpass the minimum thresholds, subjecting the directors to these obligations for that financial year."
Barry Devereux, managing partner of McCann FitzGerald, added: "The level of energy and innovation among the entire McCann FitzGerald team, to create and deliver legal service solutions for clients that are tailored to their needs, is palpable.
"'Progressive Delivery' is our response to those changing client requirements and this app is the latest technology to join our ever-increasing offering of digital solutions.
"Our aim is to bring together our deep legal, business and regulatory knowledge with digital and AI technologies so that we can deliver a suite of agile and clever solutions that are tailored to the specific needs of our clients who are increasingly looking for greater flexibility and cost-efficiency in their legal services."