NI: Cleaver Fulton Rankin embraces online dispute resolution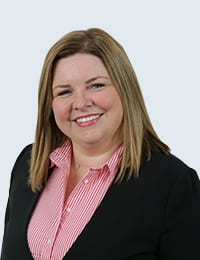 Cleaver Fulton Rankin has become the first law firm in Northern Ireland to use a new web-based solution to facilitate online dispute resolution (ODR).
The firm recently used the Consumer Code for Online Dispute Resolution (CCODR) platform to resolve a client dispute using remote mediation.
The platform, launched in May, is the only online dispute resolution industry-specific technological platform which is partnered with a Consumer Code.
Lisa Boyd, director in the dispute resolution department at Cleaver Fulton Rankin, said: "All parties involved in our first online mediation, and the first in Northern Ireland on this particular platform, were comfortable with the process.
"The system is very user-friendly, which led to a constructive, collaborative and successful experience. I anticipate we will grow our use of online mediation alongside traditional alternative dispute resolution methods even with the easing of restrictions."
Managing director Jonathan Forrester added: "Being the first to use the CCODR platform is one of many strategically important initiatives we have been involved in recently."
Aaron Moore, director at the CCODR and director and adjudicator at Cleaver Fulton Rankin, said: "Technology plays a key role at Cleaver Fulton Rankin and as a director at CCODR I was very pleased to see my company be the first to use the platform in Northern Ireland.
"Mediation is nearly always a cheaper process than litigating a dispute in court, and remote mediation naturally reduces the costs further, given there are no travel costs or room hire costs."