NI: Claire Edgar: New pensions guidance will help those dealing with ancillary relief cases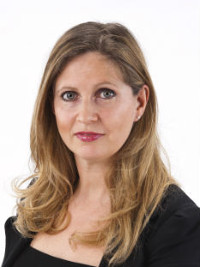 Claire Edgar, partner at Francis Hanna & Co Solicitors in Belfast, writes on new pensions guidance which has been published to help family law practitioners in ancillary relief cases.
A recently published report provides guidance for how pensions should be treated in divorce. The Guide to the Treatment of Pensions on Divorce, released in July 2019, was prepared by the Pension Advisory Group (PAG) which is a multidisciplinary group of professionals in England and Wales who specialise in dealing with pensions on divorce.
The stated aim of the guide is to improve understanding of the complex area of law relating to pensions on divorce and enabling more consistent and fairer outcomes. Although it is directed towards practice in England and Wales, this report will be equally useful to those dealing with ancillary relief cases in Northern Ireland.
The guide aims to help lawyers and other practitioners dealing with pensions on divorce to understand issues relating to pensions in divorce cases and help with decisions about when the instruction of an actuary or other pensions specialist may be necessary to ensure that fair and appropriate decisions can be made about the pension component of the overall financial settlement on divorce.
The guide also draws attention to potential pitfalls that may be encountered in these cases and provides a good practice guide for legal practitioners and experts involved in these cases. It indicates that best practice should involve comprehensively gathering information on all clients' pensions, including state pensions. It also explores cases involving equalisation of income and equalisation of capital approaches as well as the different treatment in needs and sharing cases. The guidance notes that negligence cases against practitioners in this area are overwhelmingly in cases involving "ill-considered" offsetting agreements.
This guidance highlights the complexity of pensions and their treatment in divorce and is likely to be an essential tool for ancillary relief practitioners.