Chief Justice: Establishment of Judicial Council must be 'legally robust'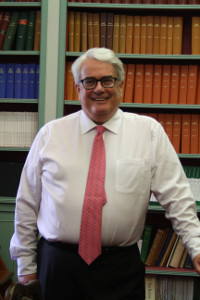 The establishment of the new Judicial Council must be "legally robust" and shouldn't be rushed, the Chief Justice, Mr Justice Frank Clarke, has said.
Legislation to establish the new body was passed by the Oireachtas in July, and the Government is aiming to complete its rollout by the end of the year.
Speaking to mark the opening of the new legal year, Mr Justice Clarke said the judiciary "are committed to the establishment of the Judicial Council as soon as it is appropriate to do so".
"However," he added, "the Council will exercise significant legal powers and it is important that its establishment and that of its committees are legally robust or else we all run the risk of defeating the very purpose of bringing these important measures into play. We need to do this properly and not just get it done."
The top judge warned: "While I fully understand the desire to have the Council and its committees up and running as quickly as possible, it is important that we do not take shortcuts which could, in the medium term, makes things worse rather than better."
The Judicial Council, composed of all members of the judiciary, will provide for the first time a statutory basis for the appropriate training of judges and for the investigation of complaints against judges.
It will be required to establish a number of committees with responsibility for a range of matters, including a personal injuries guidelines committee which will compile guidelines for appropriate general damages for various types of personal injury, replacing the Book of Quantum.
The legislation also provides for a judicial conduct committee, judicial studies committee, judicial support committee and sentencing guidelines and information committee.