CCLRP: Specialised family courts must be established as soon as possible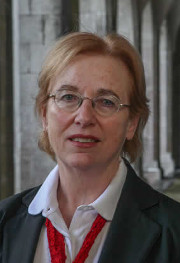 A specialised family court system must be established as soon as possible, along with a range of reforms to proceedings in which children are taken into State care, the Child Care Law Reporting Project (CCLRP) has recommended.
The CCLRP will today publish new analysis based on 403 cases heard at District and High Court levels from mid-2018 to mid-2021, including a set of particularly challenging cases involving children suffering severe trauma or exhibiting self-harming or violent impulses or behaviours.
The report identifies a set of recurring issues that offer a window on ongoing societal problems or arise from gaps in supports or service provision, as well as a number of issues arising from the Covid-19 pandemic.
Dr Carol Coulter, director of the CCLRP, said: "From the hundreds of cases we have attended, we have identified areas where reform could make a considerable difference for vulnerable children in care.
"These include the need for a dedicated family court including better facilities, access to adequate mental health services for children and young people, better inter-agency cooperation and greater legal safeguards for some groups of children, such as those who had to be transferred to another jurisdiction for treatment while in State care."
Some of the cases analysed in the report are extremely difficult and complex, including cases of domestic homicide, cases where gender dysphoria is combined with serious psychological and behavioural issues, and cases where children in residential care are at risk of sexual exploitation.
The report comes as legislation to set up a separate family court has been published and the pivotal Child Care Act 1991 is under review.
Dr Maria Corbett, deputy director of the CCLRP, said there is an urgent need to review the capacity of the State to respond to the mental health needs of children in its care or at risk of entering care.
"The report sets out 22 recommendations, which are intended to be viewed in tandem with the ongoing review of the Child Care Act and to strengthen Ireland's compliance with human rights law," she said.
"The recommendations include reform of the law to ensure the views of children are heard, the court is afforded greater powers, inter-agency protocols and policies are strengthened and more care options are provided for children and their parents."
Dr Coulter said: "We are strongly supporting the establishment of a Family Court structure as soon as possible, and would like to see it include a family drug and alcohol programme and an independent service to provide expert assessment and evidence.
"Our analysis also reveals consistently disproportionate representation of minority groups among children entering the care system - we need research to understand why this is the case and identify the right supports for such families."
Children's minister Roderic O'Gorman said: "I welcome this valuable report which presents key findings of the Child Care Law Reporting Project in its reporting on child care proceedings over the past three years.
"My Department commissioned a significant programme of research from the CCLRP over this period, and the launch of this report is timely considering ongoing developments, such as the review of the Child Care Act 1991, and the reform of the family justice system, which seek to ensure that child care law in Ireland works for the benefit of our most vulnerable children.
"The findings of the report span the remit of a number of government departments, and I will ensure that the report is brought to the attention of the relevant authorities."
He added: "I am also pleased to announce that, following a competitive process, my Department will continue to fund the important work of the Child Care Law Reporting Project for a further three years, delivering on a commitment made in the Programme for Government (2020). This continued research will contribute to the substantial and high-quality evidence base required by a significant reform agenda."