NI: Cathy Colton: The legal pitfalls of altering licensed premises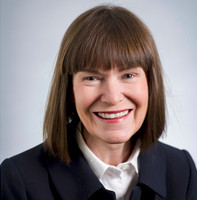 Cathy Colton, partner at Carson McDowell, considers the legal pitfalls for businesses considering changes to licensed premises following the easing of COVID-19 restrictions.

Businesses across the hospitality and leisure industry here are understandably keen to plan ahead for reopening following the publication last month of the Northern Ireland Executive's five-step plan to ease the COVID-19 restrictions on retailers.
Although no date for that reopening has yet been announced, as lockdown eases hospitality business owners are now looking at their premises and considering the adaptations needed to cater for social distancing and public safety. Hoteliers, restaurateurs and bar owners, together with those businesses in the leisure industry which have alcohol as part of their offering, face the additional consideration of their liquor licence and their unique obligations as licence holders.
Many of those who represent the industry have long campaigned for revision of licensing laws, and in these unprecedented times they have been calling for new and novel thinking around the regulation of the licensed trade in order to salvage the industry and get businesses back on their feet. Time will tell how all of this works out, but for now business owners looking at their individual premises are doing so in the context of the law as it currently applies.
Bearing this in mind, their starting point should be their premises as currently licensed in accordance with the licensing plans approved by the court at which the licence was granted. If they now plan to alter their premises to facilitate their new way of doing business, they need to remember that certain alterations to licensed premises require the consent of the court under Article 31 of the Licensing (Northern Ireland) Order 1996.
The following alterations require prior approval of the court before being carried out on the ground:
alterations which provide increased facilities for drinking in a public or common part of the premises; or
alterations which add to the premises a public or common part in which alcohol is sold, or substitutes one such part for another; or
alterations which conceal from observation a public or common part of the premises in which alcohol is sold; or
alterations which affect the means of passage between the public part of the premises where alcohol is sold and the remainder of the premises or any road or other public place.
Most, if not all, revisions which business owners are likely to be currently considering will probably fall under the type of alterations set out in Article 31. The owners of hotels, restaurants and pubs may be considering creating or extending beer gardens or making structural alterations to their premises to maximise the space available to allow customers to maintain social distancing, but such alterations require the prior consent of the court.
Unauthorised alterations to licensed premises may well call into question the validity of the liquor licence at renewal date or in a future sale.
The saying "It is better to beg for forgiveness than to ask for permission" does not sit well with licensing legislation here, and those considering alterations to licensed premises should take specialist legal advice before doing so. This also applies to retailers in convenience stores who may be considering extending or altering their off-sales areas to meet increased demand for alcohol sales. Article 31 applies equally to alterations to off-sales areas.
A liquor licence is a valuable asset to all those who currently hold one, and while there are challenging times ahead, the industry will meet those challenges and chart a practical course to provide for the future.