Call for 'automatic anonymisation' of WRC decisions to protect businesses and workers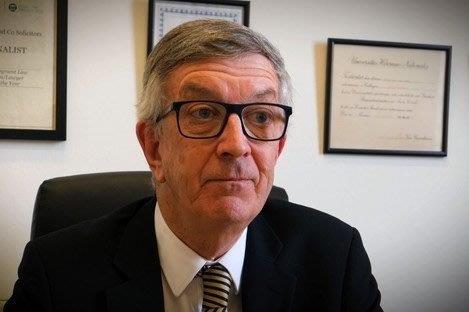 Published decisions from the Workplace Relations Commission (WRC) should be anonymised to protect both businesses and workers, a leading employment lawyer has said.
TDs yesterday rejected a proposed amendment to the Workplace Relations (Miscellaneous Provisions) Bill 2021 which would have redacted the names of parties in a published decision "where it is felt that to [include names] would detrimentally impact on either party".
Damien English, minister of state for business, employment and retail, told the Dáil that "automatic anonymisation" would be contrary to the Supreme Court's ruling in the Zalewski case, which the legislation was introduced to address.
However, employment lawyer Richard Grogan told Irish Legal News this morning that there is "nothing, in my view, in the Supreme Court decision that says that the decisions, when published, have to be published with everybody's names".
He added: "This is just the WRC not being prepared to do a bit of work. There is nothing in the Zalewski decision that says the decisions have to be on a website. In fact, on the publication of decisions, there's no requirement on that anywhere."
The proposed legislation includes provision for decisions to be anonymised in specific cases, which Mr Grogan said was likely to happen in cases involving sexual harassment or disability discrimination.
Sinn Féin TD Louise O'Reilly, who moved the unsuccessful amendment to the bill, raised concerns of a "chilling effect" on cases brought to the WRC if the names of parties were routinely published.
She said: "When a worker takes a case, and I know this from my own experience, they ask if their name will come out and be in the paper, who will know and how will they know about this and what details about them are going to be in the public domain.
"A prospective employer, a couple of years or even a couple of months down the road, might simply carry out a Google search and see that the person took a case to the WRC."
Mr Grogan said the impact could be even greater for employers, because they "will have the situation that the claim against the employer will now be up on a website – win, lose or draw".
Prospective employees could, for instance, look businesses up online to see what cases had been brought in the WRC. "I think that will have a greater chilling effect on employers than it is ever going to have on employees," he said.
The Workplace Relations (Miscellaneous Provisions) Bill 2021 was passed in the Dáil on Wednesday and will now be debated at second stage in the Seanad.