Brendan Hayes appointed to CCBE's new young lawyers' committee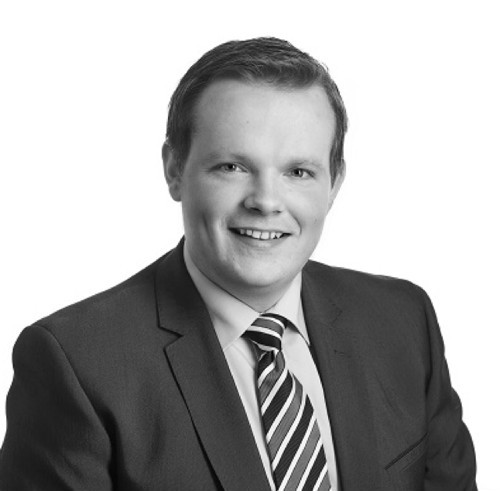 Brendan Hayes, regulatory counsel at Fexco, has been appointed to the Council of Bar and Law Society of Europe's (CCBE) new young lawyers' committee.
The CCBE represents bars and law societies from 46 countries across Europe. The young lawyers' committee was established by the CCBE's current president, Greek lawyer Panagiotis Perakis.
The main objectives of the new committee will be to address matters of interest to lawyers (under 40 years) at the start of their professional career. Among priority issues for the new committee include policy issues regarding the entrance to the profession, discriminatory issues faced by young lawyers and the legal framework for trainee lawyers.
Commenting on his appointment, Mr Hayes told Irish Legal News: "I am delighted and deeply honoured to have been appointed to the CCBE's young lawyers' committee and my sincerest appreciation and thanks to the Law Society of Ireland and Bar Council of Ireland for affording me the opportunity to contribute to the work of the new committee."
He continued: "The CCBE plays a key role in advancing discussions on regulation of the profession, the defence of the rule of law, human rights and democratic values . The new committee will ensure the voice of younger lawyers in these key areas will be heard."
Mr Hayes is a graduate of University College Cork and formerly worked with A&L Goodbody and Ronan Daly Jermyn. He currently sits on the Law Society of Ireland's EU and international affairs committee and is a former chair of its younger members' committee. He is also a member of the audit committee of the European Young Bar Association and a member of the UCC Alumni board.
Fexco, which was founded in 1981 and is headquartered in Killorglin, Co Kerry, provides foreign exchange and payment services and has expanded its principal activities to include managed services, property management, financial services and sustainability technology.
Fexco employs over 2,500 people with a presence in 29 countries across Europe, the Middle East, Asia-Pacific, North America and Latin America.