NI: BLM appoints John Guerin to head Belfast and Derry offices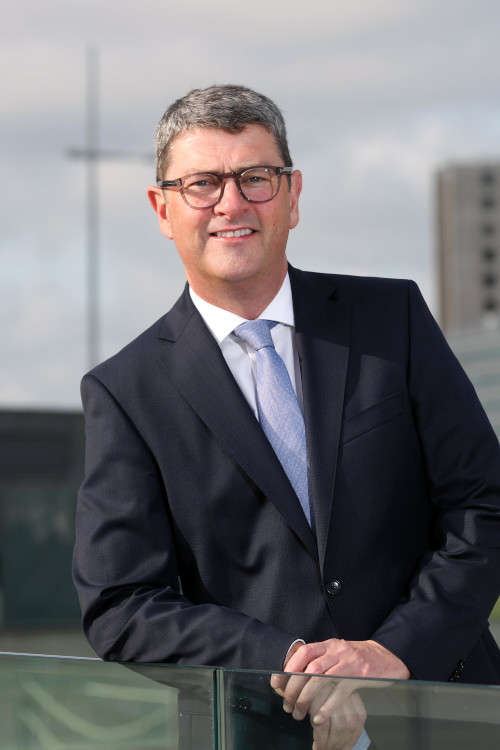 Insurance risk and commercial law specialist firm BLM has announced the appointment of John Guerin as head of its Belfast and Derry offices.
Mr Guerin, a former president of the Law Society of Northern Ireland, joins the firm amid a wider leadership restructure both north and south of the border.
High-profile legal expert Cormac Fitzpatrick has been promoted to BLM's strategy-setting executive board and has overall leadership of the firm's Irish offices, working closely with the operations board, managing partner Vivienne Williams and senior partner Matthew Harrington.
The latest promotions follow the appointment in April of partners Sinead Connolly and Olivia Treston as joint heads of office for Dublin.
Meanwhile, BLM has also appointed two newly-qualified solicitors. Eimear Cathcart, who trained in BLM's Belfast office, and Niamh Fielding, who trained in BLM's Derry office, have both accepted offers to join the firm as full time solicitors.
BLM has seen significant business growth in Northern Ireland since its merger with Campbell Fitzpatrick Solicitors in 2014. There are now more than 110 people employed by BLM across the island of Ireland, and it has plans to increase headcount further.
The firm has seen growth in areas including health and safety, regulatory, fraud prevention and large loss and complex litigation.
Mr Guerin said: "Our clients' needs are complex and have been compounded by the evolving environment in which we are all operating. I am honoured to be leading such a dedicated team that have our clients' full confidence.
"The promotions announced today speak to the depth of talent within our team and the growth opportunities in the service areas in which we excel."
Across the UK and Ireland, BLM is also advancing its digital transformation strategy with an accelerated move towards becoming paperless within its Belfast and Derry offices.
Mr Fitzpatrick added: "As BLM and the wider law and business sectors adapt to the current challenges of the pandemic, our innovations and new leadership team position us strongly to deliver great outcomes for clients in the coming months and years.
"Undoubtedly there have been operational challenges, however, our talented workforce has embraced our digital transformation strategy and we are confident that we will maintain momentum and our exceptional service provision across the island of Ireland in the period ahead."