Blindboy to star at Law Society wellbeing summit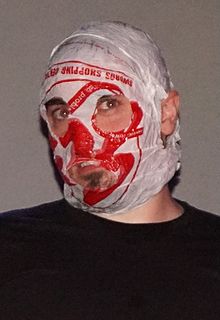 Comedy hip-hop star Blindboy will feature as a special guest at the Law Society of Ireland's Business of Wellbeing Summit tomorrow, which over 650 solicitors have registered to attend.
The summit, which is free and taking place online, will explore the business case for investing in professional wellbeing and wellbeing strategies, highlight the value of a Professional Wellbeing Charter, and clarify the rights, risks and obligations of wellbeing and mental health in the workplace.
Michele O'Boyle, president of the Law Society, said: "The last six months have been challenging for many – professionally, personally and financially. Focusing on our individual wellbeing and mental health has never been more important. For that reason, the event is very timely.
"The summit will open a conversation and explore the purpose and benefits of investing in our personal and employees' wellbeing. It will offer different perspectives and experiences from other jurisdictions.
"On the surface, the benefits of implementing a wellbeing programme for employees may appear self-evident. However, there are other, perhaps less obvious, significant benefits for organisations to consider.
"Happier and healthier employees result in better employee retention, reduced absenteeism, increased productivity rates, and other financial benefits for businesses."