Blasphemy officially abolished as a criminal offence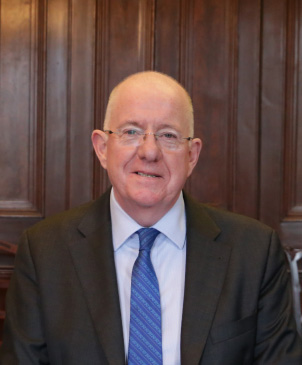 The criminal offence of blasphemy has been officially abolished following a referendum decision nearly a year and a half ago.
Justice Minister Charlie Flanagan commenced the Blasphemy (Abolition of Offences and Related Matters) Act 2019 on Friday.
In October 2018, nearly 65 per cent of voters backed the repeal of the constitutional requirement that blasphemy be a criminal offence.
Announcing the enactment of the law, Mr Flanagan said: "The very notion of criminalising blasphemy, with the risk of a chilling effect on free expression and public debate, has no place in the constitution or the laws of a modern republic.
"Ireland is a country of increasing diversity. The right to express differing viewpoints in a forthright and critical manner is a right to be cherished and upheld.
"With this Act we have also removed all identified references to blasphemy from the statute book, including those in the Censorship of Films Acts."
He added: "I would like to emphasise that these changes are not an attack on religious beliefs. Nor are they intended to privilege one set of values over another.
"The new Act is a simple acknowledgement that the meaning of the concept of blasphemy is unclear in a modern state, and that the concept is rooted in a distant past where fealty to the state was conflated with fealty to a particular religion."
Although the offence "has not been prosecuted in practice", Mr Flanagan said removing it from the statute books would ensure "that Ireland should never again be cited as an exemplar of such outdated concepts".