Bill to strengthen bail laws to be blocked by justice minister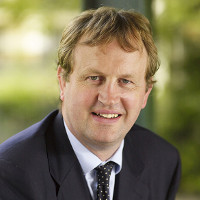 An opposition bill to strengthen bail laws will be blocked by the justice minister over constitutional concerns, the Department of Justice has confirmed.
The Bail (Amendment) Bill 2017 was introduced as a private member's bill by Fianna Fáil justice spokesperson Jim O'Callaghan and cleared second stage in the Dáil last summer.
During the second stage debate, Mr O'Callaghan told TDs: "The purpose of the legislation is to try to strengthen our laws in respect of bail so that it will be more difficult for individuals who have already been convicted of serious criminal offences to be granted bail for subsequent criminal offences for which they are charged.
"The bill seeks to change, from a discretionary requirement to a mandatory requirement, the obligation on a court to refuse bail where it is satisfied that such a refusal is reasonably considered necessary to prevent the commission of serious offences by the person involved."
However, Justice Minister Charlie Flanagan warned at the time that the proposals in the bill "are inconsistent with the Constitution and the European Convention on Human Rights".
Earlier this month, Mr Flanagan wrote both to Mr O'Callaghan and to the chairman of the Oireachtas justice committee to confirm that he would not recommend to the Government that it should issue a money message in relation to the bill.
Under article 17.2 of the Constitution, legislation which involves "the appropriation of revenue or other public moneys" cannot proceed without a money message from the Government.