Bill to stop banks selling loans without borrowers' permission backed by FLAC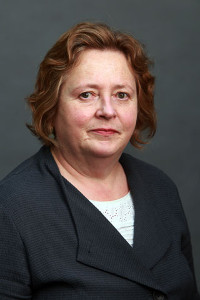 A bill which would stop banks from selling loans to investment funds without borrowers' permission has won backing from legal rights group FLAC.
Chief executive Eilis Barry and senior policy analyst Paul Joyce gave evidence on Sinn Féin's No Consent, No Sale Bill 2019 to the joint Oireachtas committee on finance, public expenditure and reform earlier today.
In their opening statement and submissions, FLAC expressed its support for the intention behind the draft bill at a time when it is clear that many borrowers in financial difficulty are very fearful of the consequences of their mortgage being sold on to a fund.
FLAC also called for legal protections to be enhanced for consumers whose loans have already been sold to funds and called into question the suggestion that those purchasing these loans will honour the existing payment arrangements that borrowers had with the original lender.
FLAC does not share the view of the Central Bank on the effectiveness of the Code of Conduct on Mortgage Arrears in the context of a sale of loans.
Speaking to the committee, Ms Barry highlighted the need for human rights impact assessments to identify and address the potential and cumulative impact of legislative measures on specific individuals and groups, and criticised the lack of attention to human rights and equality standards from the previous presentations made by the Central Bank and the Department of Finance on the bill.
She said: "We have very little information about the circumstances of people in long-term arrears. Can the Central Bank and the Department of Finance state with accuracy, based on qualitative and quantitative disaggregated data, what is the likely effect on borrowers of allowing creditors to sell to vulture funds without further regulation. Has there been any assessment as to the likelihood of borrowers being exposed to acute deprivation such as homelessness or extreme poverty?"
In reference to previous suggestions that this bill was likely to be unconstitutional, Mr Joyce emphasised that the terms in mortgage contracts that lenders rely upon to sell on loans are not brought to the attention of the borrowers when the loan is being arranged and the borrower's view is never sought by lenders prior to sale.
He added: "There are issues surrounding this bill in terms of balancing the property rights of lenders with the public interest, but it is the job of the courts to decide whether legislation is constitutional and the Committee and the Oireachtas will decide whether they get that opportunity."