Beauchamps appoints five new partners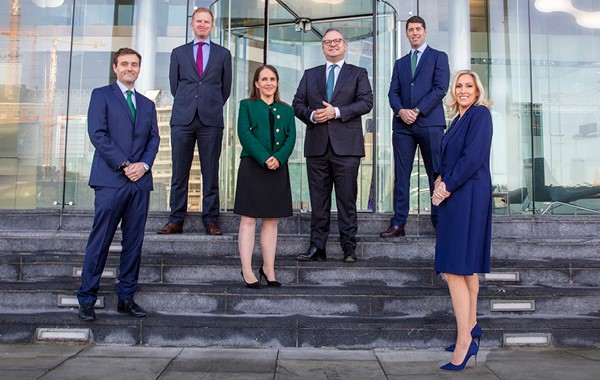 Beauchamps has announced the appointment of five new partners.
The new partners are Jeanne-Marie Moriarty in the financial services and regulation team, Fiona O'Connell in commercial litigation, Simon Murphy in insolvency and restructuring, Conor McEvoy in commercial property and housing and Domhnaill Small in commercial property.
Managing partner John White said: "Congratulations to Jeanne-Marie, Fiona, Simon, Conor and Domhnaill on their well-deserved achievement. Our clients will benefit from their diverse skills and deep sectoral knowledge.
"These appointments increase our capacity and expertise, underlining our commitment to excellent client service."
Beauchamps now has 37 partners in Dublin, of whom 46 per cent are women, and over 200 staff.