Addleshaw Goddard appoints four partners in Dublin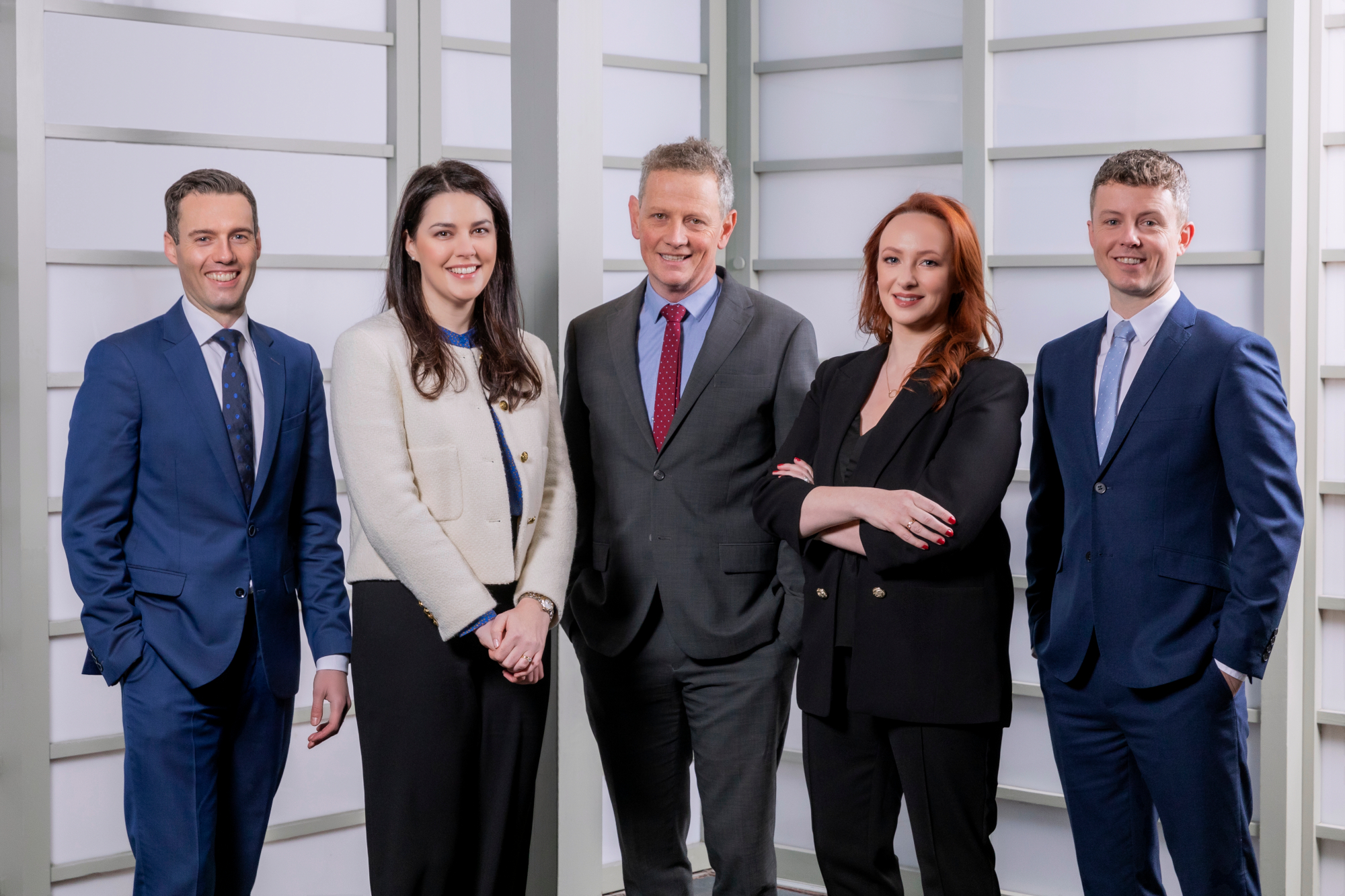 International law firm Addleshaw Goddard LLP has promoted Frances Colclough, Erc Walsh, Lorna Osborne and David Heneghan to partners in its Dublin office.
The four appointments, which bring the total number of partners in the office to 28, comes as the firm approaches the first anniversary of its merger with Eugene F Collins.
Ms Colclough, who has been appointed as a partner in the real estate team, brings knowledge and experience in relation to the acquisition and disposal of commercial properties for both national and international clients.
She advises institutional landlord clients and retail, office and warehousing tenants in relation to negotiating lease documents, as well as advising clients in relation to all aspects of landlord and tenant law, including green lease clauses.
Mr Walsh, partner in the finance team, advises on financial transactions across multiple sectors.
His clients include borrowers and lenders in relation to real estate financing, development financing, acquisition financing, funds finance, loan portfolio sales, debt and security restructurings and on a range of products across various fund sectors, including private equity funds and real estate funds.
Ms Obsorne, partner in the corporate team, has expertise on share acquisitions and disposals and business and asset acquisitions and disposals and regularly advises companies from incorporation through to exit.
She also advises employers and trustees on all aspects of pensions law including advising on employers' and trustees' obligations and duties under pension trusts and pension legislation, and advises clients in respect of the drafting and amending of pension trust documentation.
Mr Heneghan, in the dispute resolution and immigration team, has expertise spanning a wide variety of litigation matters, including professional negligence, commercial disputes, construction related disputes and product liability throughout the jurisdictions of the District, Circuit and High Court.
As a member of the firm's immigration and international mobility group, Mr Heneghan also supports clients on issues including employment permits, naturalisation, residency and citizenship, permission to remain, post nuptial citizenship and visa applications.
Commenting on the appointments, Mark Walsh, head of Ireland at Addleshaw Goddard, said: "I congratulate Frances, Erc, Lorna and David on their promotion to partner.
"All four have shown exceptionally high levels of performance, finding the smartest ways to deliver the biggest impact for our clients, and they deserve this recognition of their talent and hard work. Their promotions also demonstrate our focus on developing and investing in our own people."
He added: "When Addleshaw Goddard established its presence in Ireland nearly one year ago, we announced our commitment to growing the business to better serve our clients.
"Since then we have also promoted one partner in competition and procurement, Eoghan Ó hArgáin, and recruited two external partners with Neil Bourke joining our real estate team from McCann FitzGerald and Stephen McLoughlin joining from Beauchamps to head up the regulatory practice in Ireland.
"We will continue to add talented lawyers in key areas where we see opportunities to service our clients and grow our market share."