Barristers to stage another legal aid protest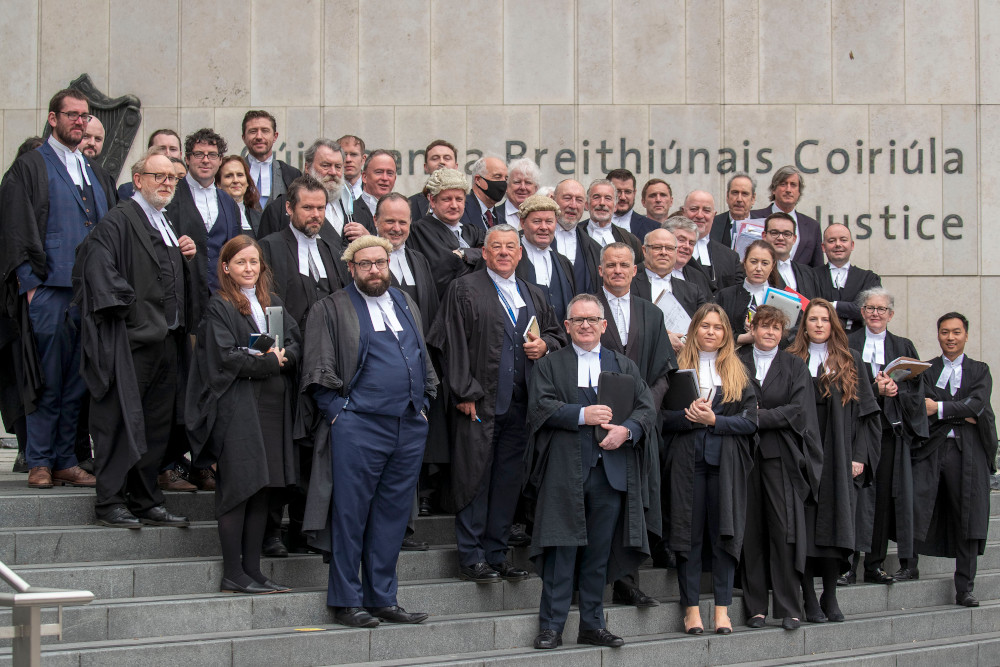 Criminal barristers are set to stage another protest over the level of fees paid to practitioners in the District Court.
In March and April last year, a number of barristers briefly stopped work to join protests outside the Criminal Courts of Justice to voice their anger over the "pitiful" rates paid in the District Court.
Darren Lalor BL, one of the organisers of last year's protests, said barristers "will again mark the failure of the Irish State to honour its rule of law obligations in criminal legal aid funding" with a further protest scheduled for 2 May 2023.
Mr Lalor said: "Any accused qualifying for legal aid defence services must be entitled to have those services adequately funded.
"Fee rates from 2002 cannot provide that funding. We must be the laughing stock of the European Union."