Bar Council rejects claims it 'unilaterally' dropped barrister limit in personal injury cases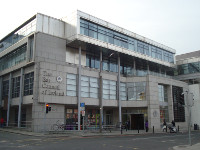 The Bar Council of Ireland has rejected claims that it has "unilaterally" dropped a long-standing undertaking to limit the number of senior counsel involved in personal injury cases.
David Mack, head of legal services at the State Claims Agency (SCA), told the Oireachtas justice committee that the Bar had agreed in the 1980s that no more than one senior counsel and one junior counsel should act for the plaintiff in injury cases.
The undertaking was given in order to help reduce legal costs, Mr Mack said, but the undertaking "has since been withdrawn unilaterally by the Bar of Ireland on the grounds it is anti-competitive".
However, a spokesperson for the Bar Council told the Irish Independent: "The undertaking referred to by the State Claims Agency was given more than 30 years ago, in 1987/1988, and preceded the Competition Act 2002.
"No communication has been issued to members on this matter and The Bar of Ireland is not in a position to enforce the 30-year-old undertaking, as we have been advised that it is […] considered anti-competitive in law."
A small number of catastrophic injury cases have proceeded with two senior counsel.
Mr Mack appeared before the Oireachtas justice committee in its third hearing focused on access to justice and legal costs, following its previous engagements with representatives of the legal bodies and community law service providers.
The committee meeting, which is available to watch on the Oireachtas website, also heard submissions from the Competition and Consumer Protection Commission (CCPC), Insurance Ireland and the Legal Service Regulatory Authority.