Banking lawyer Nichola Coghlan joins TLT in Belfast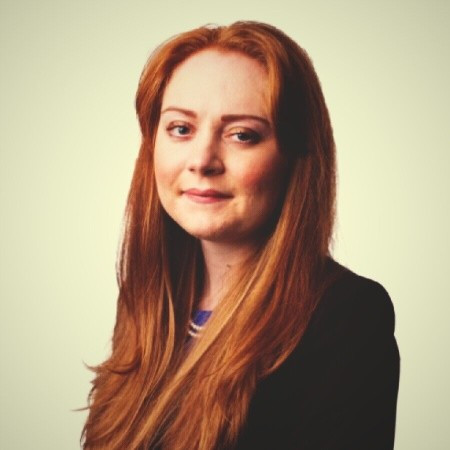 Banking and finance lawyer Nichola Coghlan has joined UK law firm TLT as an associate in its Belfast office.
Ms Coghlan, who joins from Tughans, brings experience in secured and unsecured lending, corporate finance, refinance, restructuring, securitisations, invoice and trade finance and banking.
She will work with TLT's borrower and lender clients, including local, national and international banks, funds, corporate entities, public sector bodies, and private individuals.
Ms Coghlan previously completed a seven-month in-house secondment with Diageo, one of the world's largest producers of spirits and beers, adding another layer of experience.
TLT has also welcomed two newly-qualified solicitors in Northern Ireland, with Rebecca Kinley joining the litigation team and Lauren Connor joining the real estate group after having trained with the firm.
Banking partner Richard Houliston said: "We have a strong proposition in the NI market in the real estate, public sector, clean energy and financial services sectors.
"The addition of Nichola, Rebecca and Lauren into these teams further enhances our offering in these sectors and allows us to deliver high quality, cross-border support to our clients.
"Nichola joins with a strong track record in banking and finance and with an excellent reputation for client service and delivery. I'm excited to welcome such a driven and ambitious lawyer to our team."
Katharine Kimber, partner and head of NI at TLT, added: "The firm has seen a record turnover this year following a decade of rapid growth. We have launched an ambitious four-year strategy which provides a platform for further growth and investment in Northern Ireland as well as nationally.
"Banking and commercial services are key growth areas for the firm in NI and we'll be continuing to expand our teams. We are pleased to welcome Nichola to TLT and to support both Rebecca and Lauren on their qualification with the firm."
Commenting on her appointment, Ms Coghlan said: "I'm delighted to be joining TLT at a time of such ambitious growth and am looking forward to working with the team and our clients to drive the market forward.
"TLT's collaborative and progressive approach is evident not just in its work with clients but also the way in which it supports its people. I'm pleased to be joining a firm which celebrates diversity, encourages equality, and pushes people to challenge convention to deliver the best outcomes for their clients."