NI: Attorney General John Larkin QC to remain in post until July 2020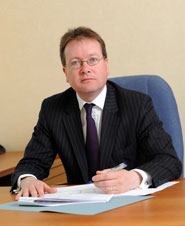 Northern Ireland's chief legal adviser, Attorney General John Larkin QC, will remain in the post until July 2020 following his reappointment by Northern Ireland Secretary Karen Bradley.
Ms Bradley today announced Mr Larkin's reappointment for a 13-month period, commencing on 24 May 2019 until 30 June 2020.
Mr Larkin was first appointed for a four-year term in 2010 before being reappointed for a further two years in 2014. In late 2015, it was agreed that his second term would be extended until May 2019.
On appointment, he became the first person to separately hold the title of Attorney General of Northern Ireland since its functions were taken over by the Attorney General of England and Wales in 1972.
Commenting today, Ms Bradley said: "My absolute priority is to see the restoration of the Executive at the earliest opportunity. In the interim my responsibility is to ensure good governance and stable public services in the best interests of the people of Northern Ireland.
"The Attorney General for Northern Ireland is an independent law officer and the chief legal adviser to the Northern Ireland Executive for both civil and criminal matters. In the absence of an Executive, it is vital that we ensure stability and continuity.
"That is why I have extended Mr Larkin's appointment for a further limited period of 13 months."