Asylum seeker wins UCD scholarship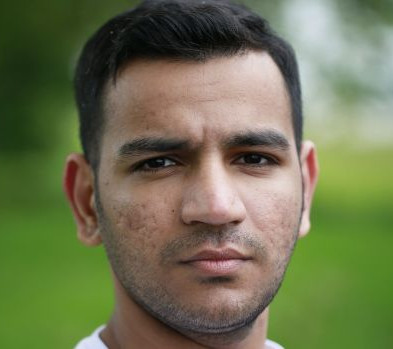 An asylum seeker who struggled with homesickness, depression and the challenges of living in Direct Provision has accepted a scholarship to study law at University College Dublin (UCD).
Altamash Shaikh, 21, who arrived in Ireland from Mumbai, India at the age of 17, told Irish Legal News that completing the Leaving Cert was "the most stressful time of my life so far".
Undeterred, he went on to study at UCD through open learning and lifelong learning programmes, and completed a QQI Level 5 Certificate in Business Studies at Drogheda Institute of Further Education (DIFE) – often coming home after a full day of classes at nearly midnight.
The work paid off after Mr Shaikh landed opportunities to study for free at degree level at either UCD or Trinity College Dublin (TCD). "My friends and classmates told me I was the luckiest person as I had both top choices," he said.
Faced with the choice of Global Business at TCD or Business & Law (BBL) at UCD, Mr Shaikh eventually chose UCD after speaking with other students and graduates of the course over LinkedIn. "I tried my best to know about this degree inside and out," he said.
Although he is aiming towards a career in consulting, Mr Shaikh said he is also interested in corporate law – and therefore "chose a degree which will provide me with many options".
He said: "I did not want to be a person graduating with just a business degree – I wanted to be open towards my career. I wanted to have both skills and prove versatility to my employers, as this degree is 50-50 until third year."