NI: Assured skills academy to retrain graduates in legal aspect of financial services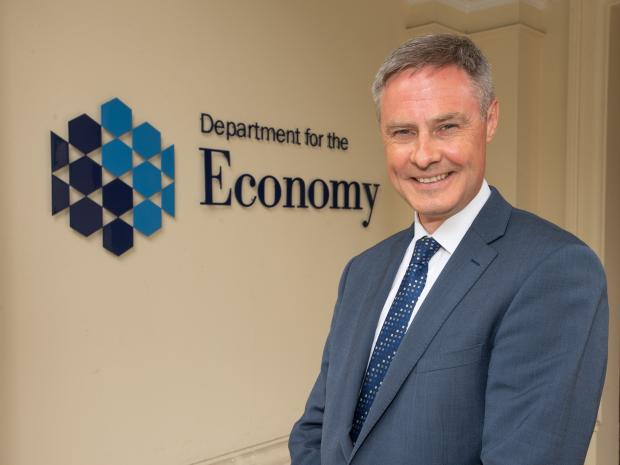 The Department for the Economy (DfE) is teaming up with local company FinTrU to offer 20 training places to graduates who wish to retrain in the legal aspect of financial services.
Applications have opened for the assured skills academy, which will be delivered remotely over a five-week period by Belfast Met, Ulster University and Queen's University Belfast.
No experience is required but applicants must hold a 2:2 degree or better in any discipline. The deadline for applications is 23 July 2021.
Those selected for the legal academy will receive practical training by industry experts and will have the opportunity to develop the core skills needed to take up new graduate roles in FinTrU.
Economy Minister Paul Frew said: "FinTrU is a successful and growing local employer and I am very pleased that my Department is once again working in close partnership with the company to offer an assured skills academy.
"Assured skills academies have a strong track record of providing high quality training whilst also providing local businesses with the skills and talent they need to grow.
"This is the second time we have offered an academy in the legal aspects of financial services. I am particularly encouraged that three of our local further and higher education institutions will be working collaboratively to deliver a very high quality learning experience for those who are successful in their application."
Roli Shaw, general counsel and head of FinTrU Legal, said: "This is a fantastic opportunity for those who wish to train in the legal aspects of financial services, and embark on a career working with some of the largest global investment banks from right here in Northern Ireland – which has obvious appeal to graduates from law and language disciplines."
For more information and to apply visit NI Direct Assured Skills.