And finally… running in circles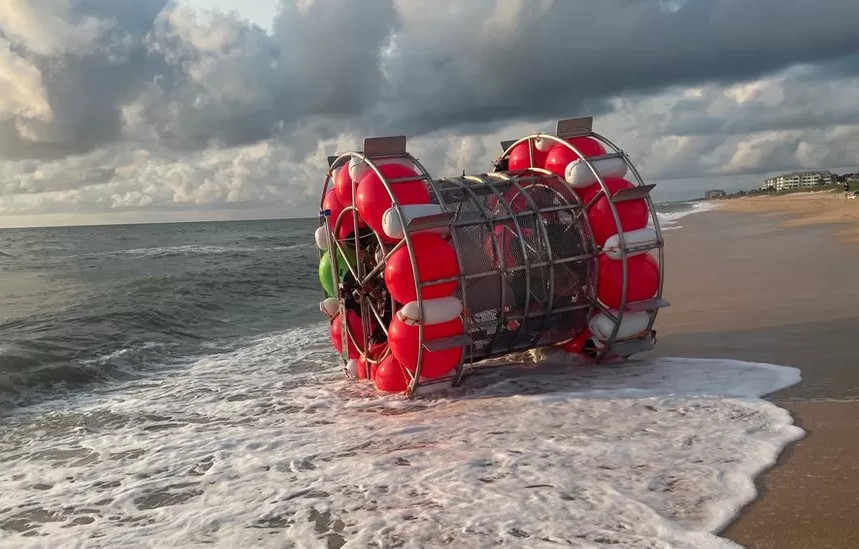 A man who attempted to cross the Atlantic in a bizarre homemade vessel while a hurricane was approaching and then threatened to bomb the coastguard has been arrested.
Reza Baluchi, 44, a notorious Iranian athlete who came to the US as a refugee, set out from Florida last month and was intercepted around 70 miles off the coast of the US state of Georgia.
A criminal complaint says the US Coast Guard "determined Baluchi was conducting a manifestly unsafe voyage", the BBC reports.
It alleges that Mr Baluchi subsequently refused to leave the vessel for three days and claimed to have a bomb, which was later found to be fake.
He is facing criminal prosecution for obstruction of a boarding and violation of a Captain of the Port order.
Mr Baluchi has previously been rescued while attempting ocean journeys in a homemade vessel in 2014, 2016 and 2021.