And finally… trumped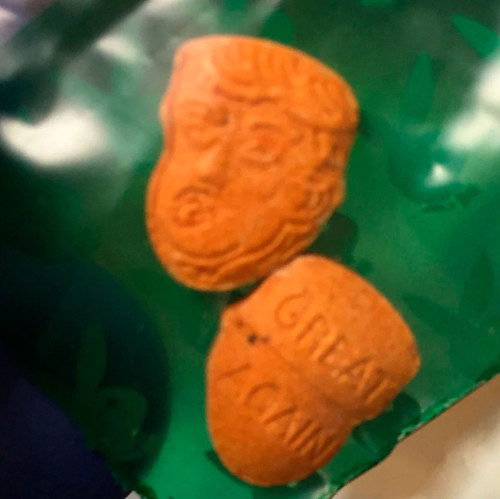 Police have seized thousands of orange ecstasy tablets shaped like US President Donald Trump's head since his inauguration two years ago.
The front of the bright orange tablets show the president's head with puckered lips, while the words "Great Again" are printed on the back.
Some of the tablets were seized during an arrest in Florida last week, according to The Mercury News.
Similar tablets were previously seized in Indiana last year, and around 5,000 in Germany in 2017.