And finally… ski home Alabama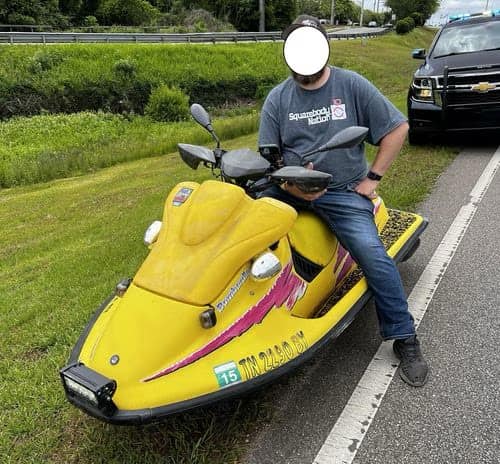 A man stopped by police while driving a jet ski down an Alabama highway was allowed to continue on his way after they found the vehicle was street-legal.
Multiple people called 911 after spotting the bright yellow jet ski with pink stripes making its way down busy Highway 98, local TV station WKRG reports.
Officers from Daphne Police Department stopped the vehicle but quickly established that it met all legal requirements, including a licence plate.
They advised the man to get a helmet before sending him on his way.