And finally… driven mad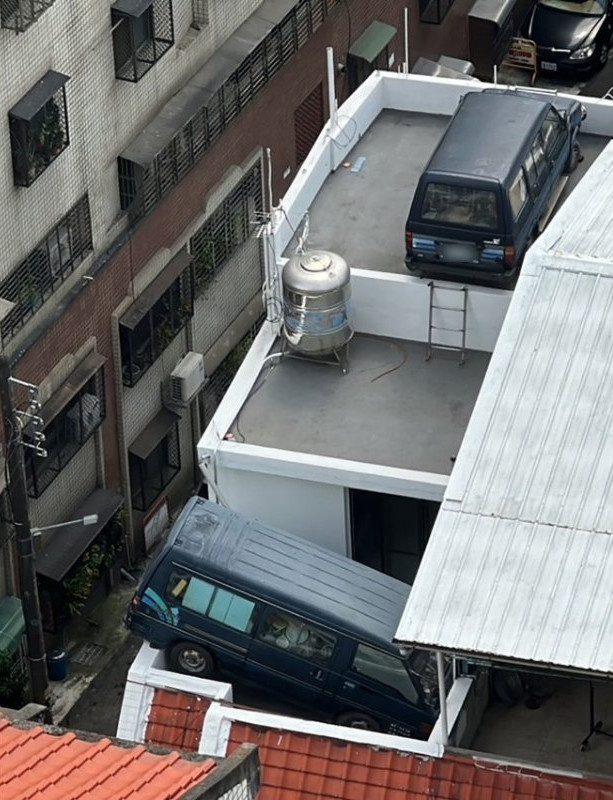 A man plagued with years of parking fines for his two vans alarmed his neighbours and local officials after hoisting them off the road and onto his roof.
Photos circulating on Taiwanese social media show the two vans on the roof, one of which appeared to be precariously balanced over the edge, Taiwan News reports.
The man was initially defiant after being told by city officials and police to take the vehicles back down, arguing that the building is strong enough to hold them.
However, he later said he would comply with the request and find somewhere else to store the vehicles without incurring fines.
Local officials said the vans had previously been parked in the same spot on the street for two years.