Amnesty International to close Hong Kong offices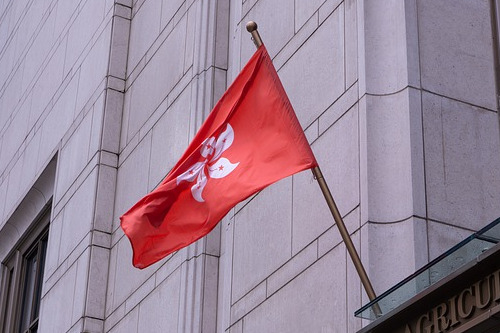 Amnesty International has said it will close its Hong Kong offices by the end of the year because of China's controversial national security legislation.
The human rights organisation said its work had been made "effectively impossible" by the Hong Kong national security law introduced by Beijing last summer in the wake of pro-democracy protests in the territory.
Amnesty has two offices in Hong Kong: a local membership section focused on human rights education in the city, and a regional office which carries out research, advocacy and campaigning work on East and Southeast Asia and the Pacific.
The local section will cease operations at the end of the month and the regional office, which is part of Amnesty's international secretariat, will close by the end of 2021, with its regional operations moving to other Amnesty offices in the Asia-Pacific.
Anjhula Mya Singh Bais, chair of Amnesty's international board, said: "This decision, made with a heavy heart, has been driven by Hong Kong's national security law, which has made it effectively impossible for human rights organisations in Hong Kong to work freely and without fear of serious reprisals from the government.
"Hong Kong has long been an ideal regional base for international human rights organisations, but the recent targeting of local human rights and trade union groups signals an intensification of the authorities' campaign to rid the city of all dissenting voices. It is increasingly difficult for us to keep operating in such an unstable environment."
Secretary-general Agnes Callamard added: "We are deeply indebted to Amnesty members and staff who over the last 40 years have worked tirelessly to protect human rights in and from Hong Kong.
"From successfully pushing for the full abolition of the death penalty in Hong Kong in 1993, to exposing evidence of excessive use of force by police during the 2019 mass protests, Amnesty in Hong Kong has shone a light on human rights violations in the darkest of days."