Amazon charged by European Commission over use of sales data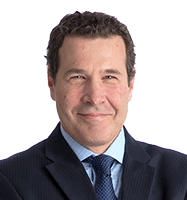 Retail giant Amazon has been charged by the European Commission over its use of sales data on independent retailers to "illegally" obtain an advantage in the European marketplace.
In July last year, the Commission opened an in-depth investigation to assess Amazon's use of sensitive data. The data comes from retailers selling on Amazon Marketplace.
Executive vice-president Margrethe Vestager said the preliminary conclusion of the Commission was that Amazon used "big data" to illegally distort competition in France and Germany.
Explaining the legal details of the case, Ron Moscona, partner at Dorsey & Whitney in London, said: "The Commission argues that Amazon has a dominant position in online retail services and as an online marketplace in the EU. This dominance is not against the law but the Commission found that some of Amazon's practices are abusive of its dominant position in breach of Article 102 of the Treaty on the Functioning of the European Union.
"The Commission found in its initial investigation that Amazon uses its dominant position to obtain advantages for its retail business which are unfair to the merchants that use the Amazon marketplace to sell products. Amazon competes with the merchants using its marketplace."
He added: "Two charges are made against Amazon. First, it is alleged that the Amazon retail business has free access to valuable non-public data generated from the marketplace business relating to the businesses of merchants selling products on the Amazon marketplace. That data allows Amazon's retain business to compete against those same merchants (by selling competing goods) and to limit their ability to grow their businesses
"The second charge is that Amazon gives advantages to merchants that use its fulfilment services and to its own retail business in pushing product offers to Amazon Prime subscribers. It is alleged that the criteria for highlighting product offers through the 'Buy box' is skewed unfairly in favour of offers made by Amazon itself or those of merchants using its fulfilment service."
"The findings of the Commission at this stage are interim and Amazon can still persuade the Commission that its practices do not amount to an abuse of a dominant position," Mr Moscona concluded.