A&L Goodbody wins aviation finance innovation award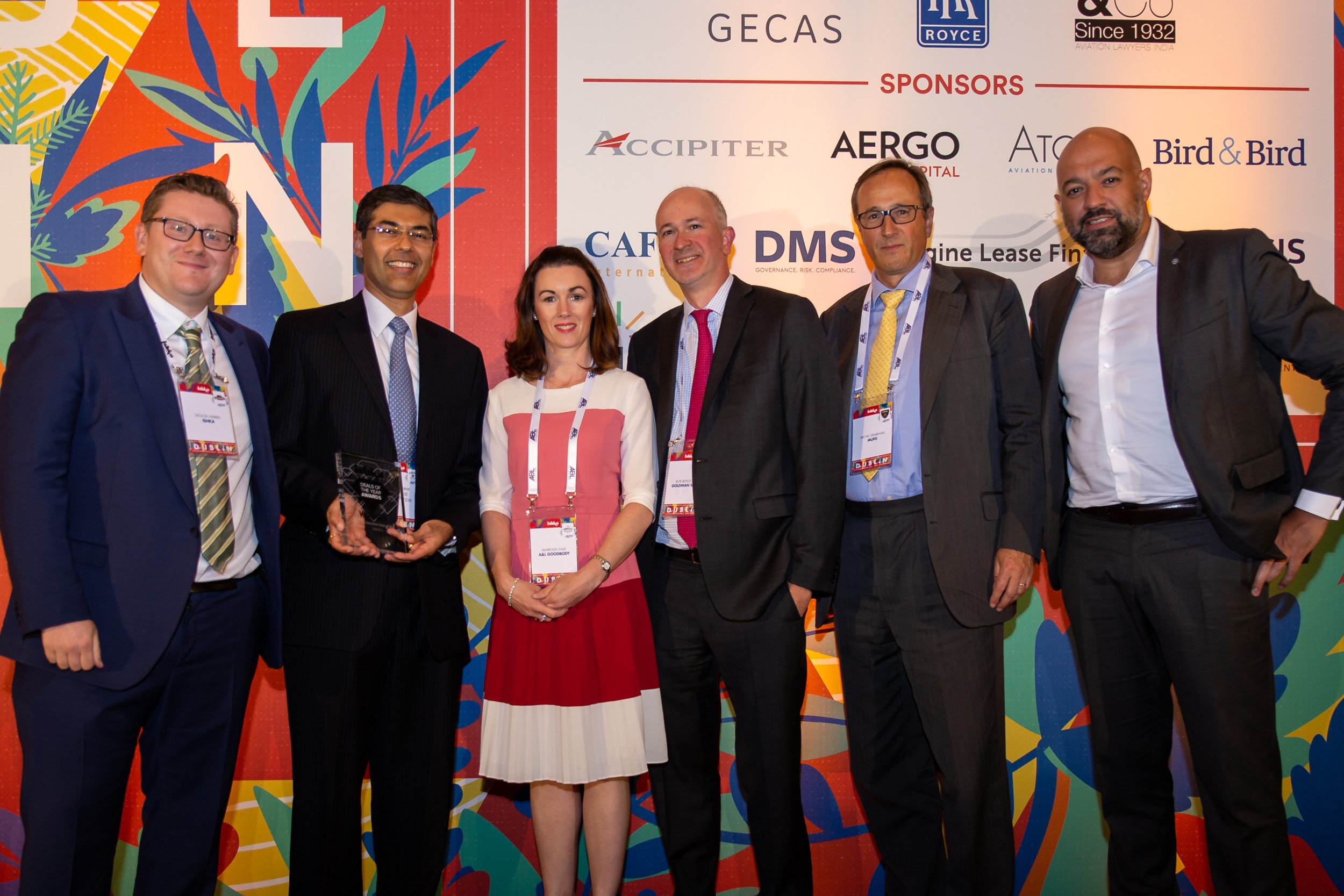 A&L Goodbody's aviation and transport finance team has won recognition for its innovative work on a $575.4 million securitisation last year.
The team acted as Irish counsel on Thunderbolt II Aircraft Lease Limited's (TBOLT II) $575.4 million securitisation, backed by a portfolio of 18 aircraft.
The "Most Innovative Deal of 2018" award was one of just 12 global deal of the year awards presented by Ishka, an aviation finance intelligence and consultancy service. The awards, which were presented at their annual aviation finance festival in Dublin, recognise airline performance and significant aircraft financing transactions.
Accepting this award on behalf of A&L Goodbody, partner Maireadh Dale said: "We are delighted to be recognised for our role in this innovative deal. This was the first 144A / Reg S Aircraft Portfolio Shares to the market in a broadly distributed offering process where both the equity and debt securities were marketed and issued concurrently."