NI: A&L Goodbody staff mark Deaf Awareness Week with sign language classes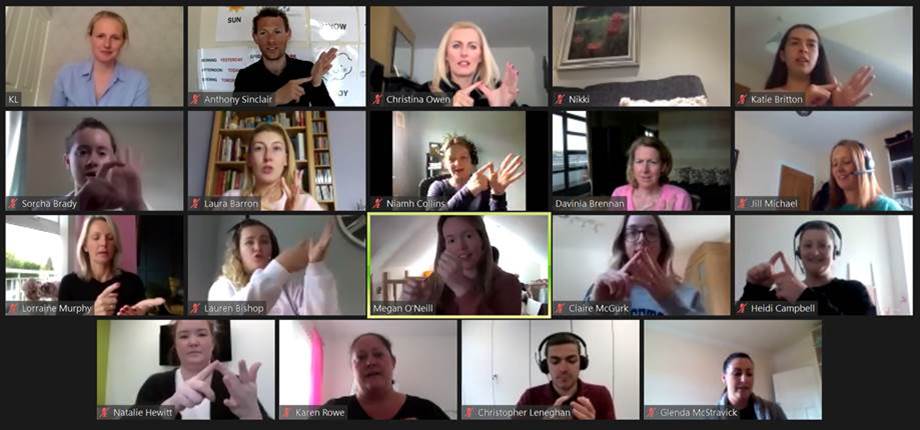 Staff at A&L Goodbody in Belfast are marking Deaf Awareness Week with the latest in a six-week course of sign language classes.
More than 30 lawyers and business support professionals are participating in the virtual sign language course with Anthony Sinclair, founder of Sign Source, a web-based platform that strives to make learning sign language more accessible.
Barbara Creed, diversity and inclusion partner at ALG in Belfast, said: "Throughout the development of our diversity and inclusion strategy we have been very mindful to put the needs of disability groups at the front and centre of our considerations.
"This has seen us proactively explore ways to increase the inclusivity of those with disabilities across our employee and client base.
"Sign Source's solution-based training is equipping our team with the tools and knowledge to make our environment much more inclusive and accessible.
"The course has also given us a critical insight into the challenges that can be experienced by deaf people when it comes to legal processes and some of the solutions that we can very easily implement to combat these."