NI: A&L Goodbody joins leading businesses at Ulster Business Top 100 launch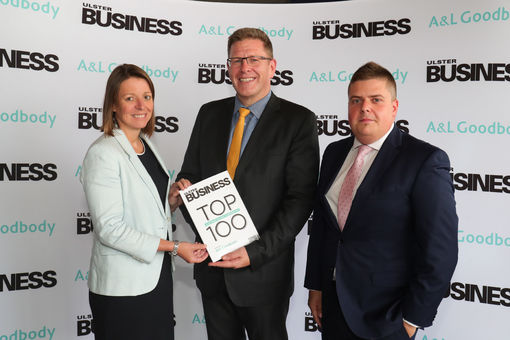 A&L Goodbody joined Northern Ireland's leading businesses at the launch of the Ulster Business Top 100 Companies 2019 this week.
The Irish law firm's Belfast office sponsors the Top 100 summer edition of the magazine, which showcases the success stories of Northern Ireland's largest and emerging companies.
Corporate and M&A partner Mark Thompson spoke at the launch event alongside magazine editor John Mulgrew, Ulster Business reports.
Sales among the Top 100 firms rose by 9.4 per cent this year, while pre-tax profits fell to just over £900 million.
Addressing Brexit, Mr Mulgrew told the launch: "Business speaks with a clear voice – a 'no deal' Brexit must be avoided at all costs. It is not an option."