Social work expert appointed to lead study on familicide support and domestic homicide reviews
---

---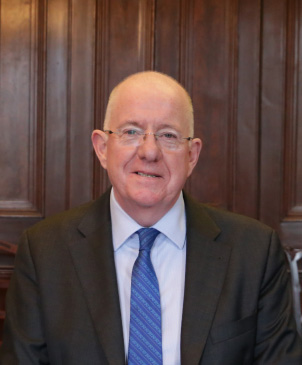 A social work expert has been appointed to research the support provided in Ireland to the families of victims of family homicide (or "familicide") and international best practice in the conduct of domestic homicide reviews.
Following a Cabinet meeting yesterday, Justice Minister Charlie Flanagan announced that social worker Norah Gibbons has been appointed to lead a small expert team on the independent study, which will involve consultation with a range of stakeholders including public agencies, family members of victims and NGOs.
He first announced the review in March following a meeting with the family of Clodagh Hawe, whose husband murdered her and their three sons in 2016.
Mr Flanagan said: "I took great care in choosing the right person to lead this study. Norah Gibbons not only brings experience and expertise, she also brings great humanity and compassion to this important and sensitive study.
"Over the years Norah has established a track record of effectively leading collaboratively in dealing with sensitive issues in both the voluntary and state sector, as well as of cross-State agency work."
The first pillar of the study, dealing with familicide, will examine the adequacy and suitability of current policies, protocols, procedures and practices of state services in supporting close family members of those who die in familicides and make recommendations.
Mr Flanagan said: "While familicide is relatively rare in Ireland, these horrific events have a devastating impact on those left behind, both family members and the wider community. I want to ensure that clear protocols and guidelines are in place so that the State can provide all appropriate supports – and do so in a coordinated and timely manner."
The second pillar of the study will examine international best practice in respect of domestic homicide reviews in order to make recommendations in relation to their application in this jurisdiction.
Mr Flanagan added: "Domestic homicide reviews have taken place for a number of years in England and Wales. These reviews are important in determining the effectiveness of interventions to protect victims and inform policy responses.
"In my engagement with NGOs, it became clear that the UK model cannot be directly transposed to Ireland but would need to be tailored for this jurisdiction. This study will define international best practice and identify how these reviews might apply in Ireland."
The study will also consider how the media report on familicide and make recommendations on best practice, as well as how social media deals with such events.
Ms Gibbons will be free to recommend any course of action which she considers appropriate and has been asked to provide a report to the minister within 12 months of commencing work, or as soon as possible thereafter