Rights watchdog will be 'unable to fulfil duties' if funding cuts continue
---

---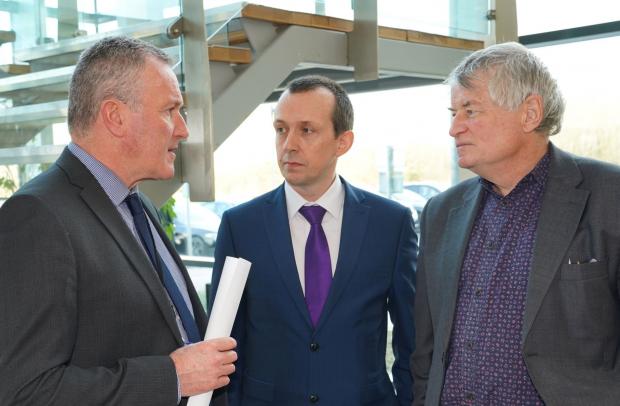 The Northern Ireland Human Rights Commission (NIHRC) will be "unable to fulfil its duties" if funding cuts continue, its chief commissioner has warned.
The rights watchdog is funded by the UK government through the Northern Ireland Office (NIO), but has seen its budget slashed by nearly 50 per cent in a decade.
Chief commissioner Les Allamby and chief executive Dr David Russell met yesterday with newly-elected Finance Minister Conor Murphy, who has pressed the NIO to address the issue.
Speaking after the meeting, Mr Murphy said: "Having met with the Human Rights Commission I am concerned about the reduction in funding provided by the British Government.
"This organisation is central to the rights-based society envisaged by the Good Friday Agreement and it has since acquired additional responsibilities. This includes a responsibility under the EU Withdrawal Agreement to ensure no diminution of rights. Yet I am advised that the Commission's budget has nearly halved in real terms over the last decade.
"Given its critical importance in protecting everyone's human rights I have written to the Secretary of State seeking a meeting to discuss additional funding for the Commission."
Mr Allamby added: "I welcome today's meeting with the Minister to discuss the Commission's work. The New Decade, New Approach document acknowledged the importance of the Commission.
"The Commission continues to have an impact despite losing almost half its funding from the NIO in the past ten years.
"The Commission welcomes the restoration of devolved government, but is mindful that it will increasingly be unable to fulfil its duties to advise Executive Ministers and carry out its other functions, including supporting legal cases."