Professor Caroline Fennell appointed to lead anti-racism committee
---

---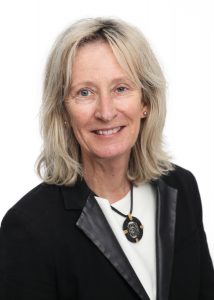 Human rights expert Professor Caroline Fennell has been appointed to lead a new independent anti-racism committee tasked by government ministers with drawing up a new action plan against racism for Ireland.
Professor Fennell, a professor of law at University College Cork and a member of the Irish Human Rights and Equality Commission, will chair the committee for duration of its work, expected to last around one year.
The committee, which met for the first time yesterday, comprises people from diverse backgrounds, including those with lived experience of racism, and has strong representation from legal academics and professionals.
Justice Minister Charlie Flanagan said: "I wish the committee every success in this critically important work. We need to acknowledge that racism does occur in Ireland; to understand better how prevalent it is and what its impacts are; and to generate effective strategies for tackling it.
"I am very pleased that we will have access to the expertise on this committee to guide us in this and I look forward to the outcomes of this really important work. In particular, the mandate of the committee to engage very widely across society is of crucial importance in informing the proposals it will ultimately make."
Professor Fennell said: "I very much look forward to working with my fellow committee members on this important task. There is a broad and deep range of knowledge and expertise on the Committee, including lived experience of racism in Ireland, which will be so very important to our work."
The committee is expected to produce an interim report for government ministers in three months, identifying priority issues and a programme of work for the Committee.
After a year, the committee has been asked to provide a draft anti-racism strategy, containing a clear action plan and recommendations for the government to consider.