Pinsent Masons grows dramatically in Dublin as global turnover rises four per cent
---

---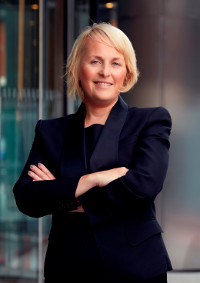 Pinsent Masons has grown dramatically in Dublin to reach a headcount of 60 in a year which saw its global turnover rise by four per cent to around €545 million and profit per equity partner total around €600,000.
Speaking to Irish Legal News as the multinational firm unveiled its FY20 results, Gayle Bowen, partner and head of the Dublin office, said: "The firm's strategic investment in Ireland is being realised a full year ahead of target."
As well as announcing its turnover and profit figures, the firm unveiled four new benchmark metrics, first teased last autumn as part of the firm's new strategy to become a "purpose-led" business.
The new strategic metrics are "our colleagues trust us and advocate for us", "our clients trust us and advocate for us", "our business works better for the communities within which we operate" and "purpose-led business growth".
The firm has carried out surveys of its employees and clients with positive results, and has made strides in the UK in reducing its energy consumption and transitioning to 100% renewable energy.
Managing partner John Cleland said: "Our refreshed strategy commits us to measure and communicate performance and progress by reference to metrics that reflect our purpose and measure our impact on our colleagues, clients and communities.
"This means measuring – and valuing – much more than just revenue and PEP. We've chosen four headline metrics that we believe will hallmark our progress and at the same time be meaningful for colleagues, clients and a wide set of stakeholders."
On the firm's finances, Mr Cleland said FY20 was "satisfactory given the disruption in a number of our markets, whether that be Brexit and political turmoil in the UK, protests in Hong Kong, US/China trade wars, US/Iran tensions impacting the Middle East or bushfires in Australia".
"However, this is already ancient history," he added. "The year ahead will present challenges the like of which we have not seen before."
In Dublin, Pinsent Masons' transactions and advisory teams now include corporate, commercial, sourcing, employment, intellectual property, life sciences, litigation, regulatory, data, technology, cyber, investment funds, insurance, banking, energy, projects, infrastructure and real estate.
Ms Bowen said: "This been an excellent year for us. Seeing the number of staff increase to 60 and on-boarding five new practice areas in such a short space of time has been very rewarding. It has also seen us become a full service offering to our domestic and international clients, which helps us in all the areas that we practice. The firm's strategic investment in Ireland is being realised a full year ahead of target.
"But it also important to recognise that the firm is reporting on a broader set of metrics in line with our transition to a purpose-led business with law at the core. The results across the four strategic metrics, from employees, clients, to energy efficiencies, community involvement, and business growth, are remarkable.
"There is no doubt there are challenges ahead, but as our managing partner John Cleland said, we firmly believe that if we continue to do business in the right way and for the right reasons, our business will come through this year strong, united and better than before."