Keystone NI advised Causeway Aero Group on £500,000 funding award
---

---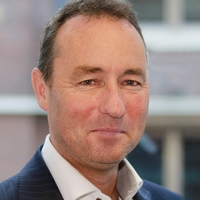 Keystone Northern Ireland has advised the first business to receive backing from a £30 million growth fund set up by the British Business Bank, Invest NI and the Northern Ireland Local Government Officers' Superannuation Committee.
A team led by director and senior corporate lawyer John McMahon and assisted by Lauren McGarry advised Causeway Aero Group on the corporate finance aspects of the transaction, which provided the business with £500,000 in funding from the Growth Finance Fund.
Causeway offers a range of aerospace products from cabin interiors to airframe structures. The group was established in 2016 by companies such as Moyola Engineering and Denroy Plastics to help bid for bigger contracts as a joint venture.
Mr McMahon said: "It has been a pleasure to be involved in the development and growth of Causeway Aero Group, one of the leading aerospace companies in Northern Ireland. We continue to receive new instructions from Causeway as it seeks to attract third-party investment to enable it to continue on its ambitious expansion plan.
"Causeway is regarded by Invest NI as a significant success story in this sector and holds it out as an example to other young companies on how to avail of local support and funding in order to flourish. We are currently advising on a further acquisition and a significant private equity investment, both of which will complete in the coming weeks."