#InPictures: Tully Rinckey donates €2,600 to Dublin Rape Crisis Centre
---

---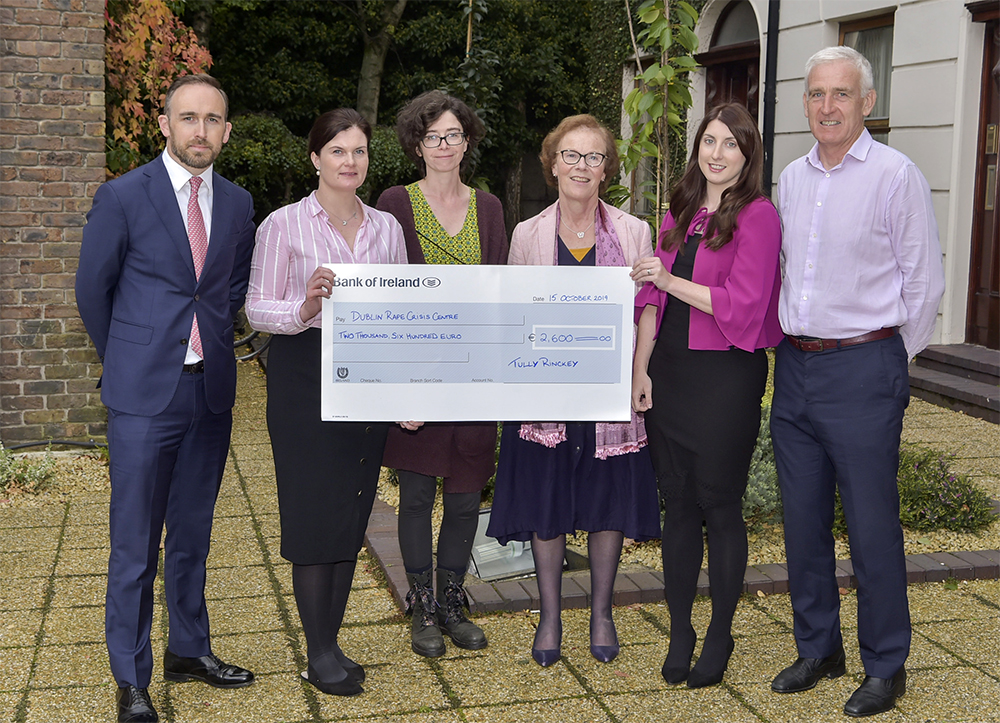 Tully Rinckey Ireland has donated €2,600 to the Dublin Rape Crisis Centre after raising funds through a private screening of documentary RBG.
The law firm, headquartered in New York, organised a screening at the Lighthouse Cinema in Smithfield of the documentary, which chronicles how US Supreme Court Justice Ruth Bader Ginsburg developed a legal legacy while becoming a pop culture icon.
The screening was followed by a panel discussion on the advancement of gender balance and participation of women in the Irish legal sector.
The speakers included Noeline Blackwell, human rights lawyer and chief executive of the Dublin Rape Crisis Centre; Orla O'Connor, director of the National Women's Council of Ireland; Megan Shannon, associate director of recruitment firm Mason Alexander; Grainne Lougnane, real estate partner at Tully Rinckey Ireland; and Maeve Delargy, environment and planning associate at Arthur Cox.
Barry Crushell, partner and COO for European operations, said: "Tully Rinckey Ireland recognizes that the Dublin Rape Crisis Centre is of enormous benefit to the communities it serves and fully supports its efforts to prevent sexual violence and eliminate its tolerance in society through education, training and awareness-raising campaigns.
"The Centre works tirelessly and, just as RBG is a groundbreaking documentary exploring Ginsburg's exceptional life and career, the Dublin Rape Crisis Centre has made its own groundbreaking contributions to society."