Young offenders complying with coronavirus restrictions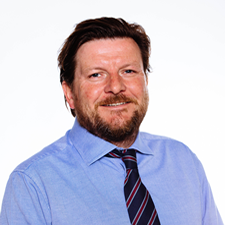 Most offenders in youth diversion programmes are complying with restrictions introduced to tackle the coronavirus pandemic, according to a new study.
Researchers at University of Limerick are examining how young people participating in Garda Youth Diversion Projects (GYDP) are responding to the COVID-19 public health measures.
In their first report, based on a survey of youth justice workers across the State, researchers found that most young offenders are complying with restrictions "to varying degrees".
Most youth justice workers reported that they were also aware of young people engaged in "pro-social activity", including looking after their own health, helping family with childcare and chores, and supporting people in their local community.
The report does also find that a small number of young people were involved in more serious breaches of COVID-19 restrictions, and these tended to be associated with alcohol or drug misuse.
Some GYDPs also reported that non-compliance by adult family members and communities had a negative influence on some young people's compliance with public health measures.
David Stanton, minister of state with responsibility for youth justice, said: "This is an important piece of research, and I want to thank the those working in the REPPP project in the School of Law, University of Limerick, and officials in the Department of Justice for working closely together on this, and providing such a comprehensive report so quickly.
"While I acknowledge that the figures are based on a very specific cohort of young people, I am encouraged at some of these results. They demonstrate an understanding, amongst a majority of young people, of the importance of staying home, and certainly within the 2km distance that was in place for a number of weeks.
"I would also acknowledge the report from a number of GYDPs nationally that the occurrence of anti-social or offending behaviour in their communities had decreased during the pandemic."
Dr Sean Redmond, principal investigator for the REPPP programme and adjunct professor of youth justice at UL School of Law, said: "If you accept that a large amount of youth crime normally takes place 'outdoors' then given the time of year you might expect to see widespread evidence of public order type crime continuing.
"According to our respondents this does not appear to be the case. On the contrary, we received reports of high levels of compliance and actually examples of altruistic behaviour by young people toward family members and community residents."
Dr Catherine Naughton, research psychologist on the programme, added: "This is the first in a series of surveys with specialist youth worker reporting on young people's behaviour in local communities during the COVID-19 crisis.
"While from a public health point of view we are interested in compliance with restrictions, we are also using the survey to give more rounded pictures of how young people and their families are coping and how this important project is adapting to help."
Researchers are now working on a second report which will attempt to give a more detailed analysis of the prevalence and frequency of both pro-social and antisocial behaviours by the young people at a more localised level during the pandemic.