Women lawyers to discuss constitutional provision on 'woman's place in the home'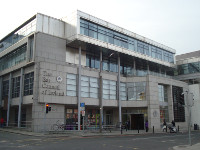 The controversial reference to women's "life within the home" in the Irish constitution will be explored at an event hosted by the Irish Women Lawyers' Association (IWLA) next month.
The Government has committed to holding a future referendum on Article 41.2 of the Constitution.
The IWLA is hosting a panel discussion on the matter on Wednesday 13 November at 6.30pm in the Gaffney Room, Distillery Building, Church Street, Dublin.
The event will cover a brief history of the Article, how attempts have been made to rely upon it and to discuss what should be done with it now.
Tickets for the free event are available via Eventbrite.