Wilson Nesbitt announces key promotions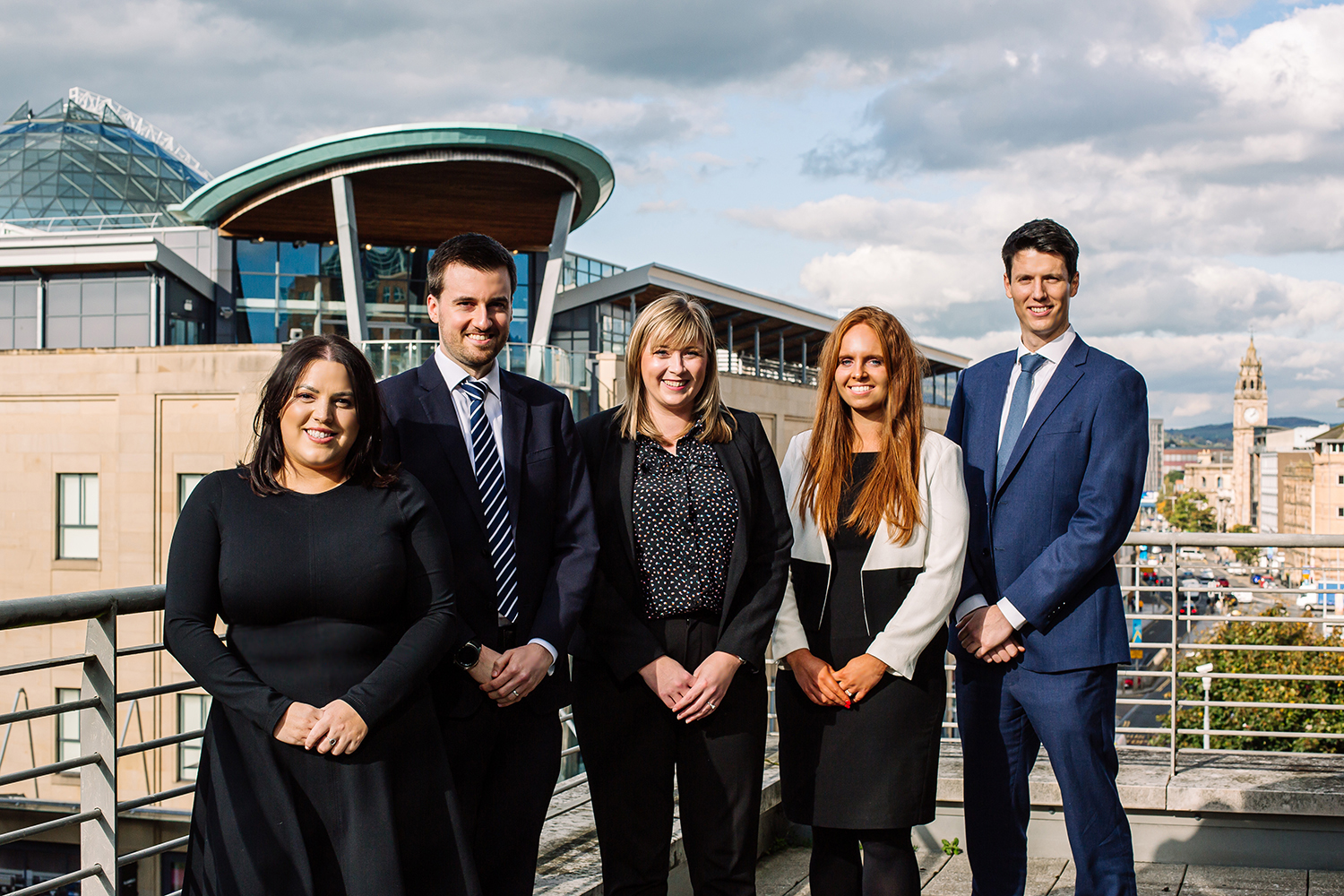 Wilson Nesbitt has announced five key promotions following continued growth across its real estate & construction, banking & financial services and individual & family life sectors.
Max Nesbitt has been appointed senior associate. He advises on behalf of the firm's corporate & real estate teams, assisting on investment and landlord and tenant transactions. Most recently, Max advised the shareholders of Iceni Technologies Limited on the share sale of their specialist PDT editing technology company to Vancouver based PDFTron.
Hannah-Louisa Ellison has been promoted to associate. She advises in our residential property team specialising in high value and complex sale, purchase and refinancing transactions for private clients. She interacts with mortgage lenders, financial advisors, HMRC and the Northern Ireland Co-ownership Housing Association to resolve the financial aspects of transactions.
Sian Wells has been promoted associate and has taken on a senior role in the litigation team. She specialises in recovery litigation, on behalf of large financial institutions and banks as well as conflict mediation in construction, real estate and litigant disputes.
Shannon McLorie has been promoted to senior solicitor. Ms McLorie works in the divorce, civil partnership & family law team. She has extensive experience in both public and private law family matters, specialising in advising parents and families in children's issues, including custody, access, grandparents' rights, relocation, adoption, care proceedings and immigration matters.
Rowan Gibney works in the banking team, and has been promoted to senior solicitor. He assists on commercial lending and real estate finance transactions. He acts for a number of local and UK financial institutions on real estate finance transactions secured against Northern Irish property. Most recently Rowan assisted with a £5 million loan for Fiduciam Nominees Limited involving a prominent Belfast City Centre building.
Managing partner Gilbert Nesbitt said: "These team promotions recognise the significant contribution Max, Hannah-Louisa, Sian, Rowan and Shannon have made to the firm's growth and success over recent years We thank them for their ongoing commitment and we are pleased to welcome them to their new positions."
Partner Lenore Rice added: "We wish everyone the greatest success in their new roles, with each promotion marking a significant achievement for each individual. These pivotal team promotions at Wilson Nesbitt also reflect upon the firm's sustained development and growth."