William Fry recognised for commitment to sustainability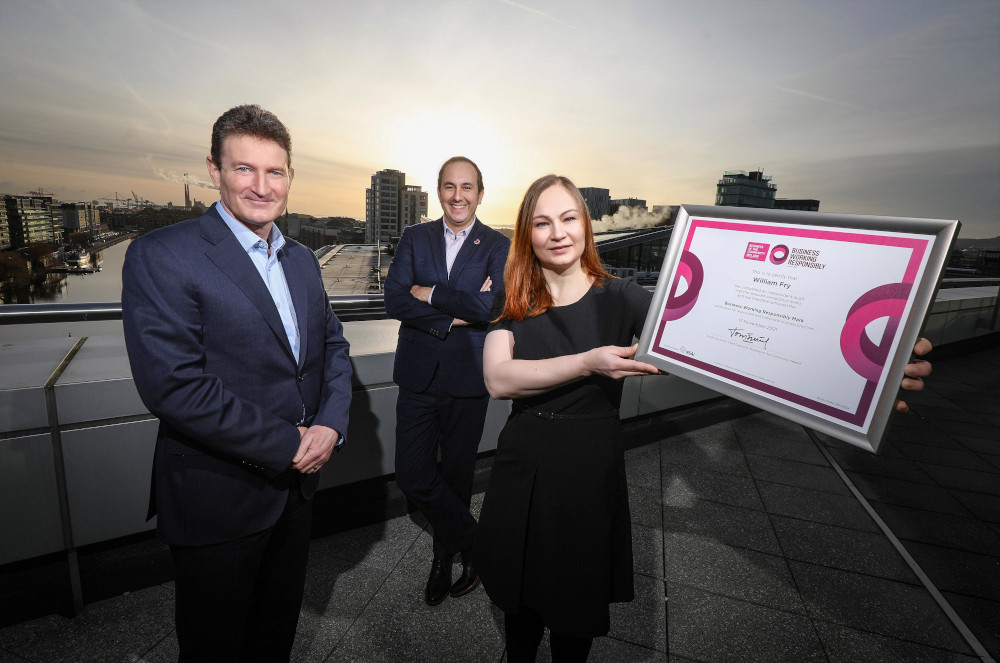 William Fry has achieved the Business Working Responsibly Mark in recognition of its commitment to sustainability.
The Mark, developed by Business in the Community Ireland and audited by the NSAI, is based on ISO 26000 and was presented at the "Embedding Sustainability in your Business" webinar today.
The event emphasised the importance of upholding a sustainable and responsible strategy, as well as the role businesses play in both local communities and environmental protection.
William Fry managing partner Owen O'Sullivan said: "Achieving the Business Working Responsibly Mark demonstrates the commitment we have made to do the right thing for our people, our clients and our community. It has helped us turn responsible business from something we do to part of who we are and something that defines us as a business."
Bethany Fiore, the firm's responsible business manager, added: "Going for the Mark was a great opportunity for us to benchmark our programme against best practice, get a detailed road map for improvement, and ultimately receive external validation of the systems we have in place to ensure sustainability is fully embedded in our business and 460 strong team."
Tomás Sercovich, chief executive of Business in the Community Ireland, said: "I congratulate William Fry on achieving the Mark. It is challenging to undertake but it demonstrates the company's commitment to examining the various areas of sustainability and the role it has to play with its clients, suppliers, employees, local communities and the environment."