William Fry partner Lisa Carty wins recognition from Client Choice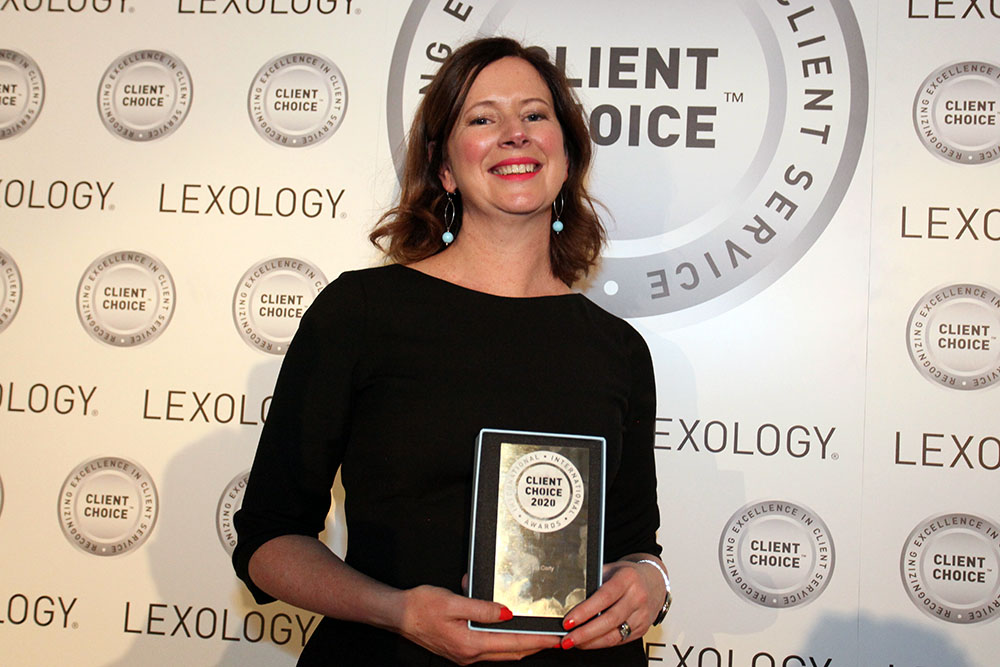 William Fry partner Lisa Carty has been recognised by Client Choice for excellent client care and quality of service.
Ms Carty, a partner in the firm's litigation and dispute resolution team, was presented with the Irish award in the Litigation category at an awards dinner in London.
A lawyer can only be nominated for a Client Choice Award by a corporate or in-house counsel. The award criteria focus on a nominee's ability to give excellent advice beyond the other players in the market.
Ms Carty acts in a wide range of commercial cases with particular expertise in financial services disputes, professional negligence actions and judicial reviews against public bodies.
She advises on high-profile cases before the Irish courts and on complex regulatory compliance and investigations.
Ms Carty also regularly lectures and tutors on commercial litigation and is the vice-chair of the litigation committee of the Law Society of Ireland.
Managing partner Bryan Bourke said: "We are delighted that Lisa has been recognised by Client Choice with this prestigious award.
"Lisa is a top-notch lawyer and adviser, she is a leading litigator in the Dublin market and is particularly highly regarded in complex regulatory disputes.
"Lisa is a valued member in William Fry's market-leading litigation and dispute resolution group - this award is a testament to both Lisa's skill and her industry standing, and we are very proud to have Lisa as part of the William Fry team."