Watchdog raises concerns over gardaí conduct at eviction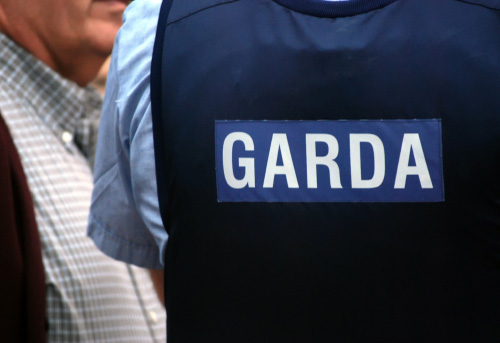 The Policing Authority has raised concerns over the conduct of gardaí at a controversial and high-profile eviction in Dublin last week.
Video footage which went viral on social media shows the nine tenants of the property on Berkeley Road in Phibsborough being evicted by private security personnel while gardaí simply stood by and watched.
In a statement, the Policing Authority made a direct comparison to the eviction of housing rights activists from a building at North Frederick Street in 2018, which led to major protests.
"Events that took place in North Frederick Street two years ago should have informed the approach of, and guidance to, Garda members in situations such as arose a few days ago," the watchdog said.
Bob Collins, chairperson of the Policing Authority, spoke with Acting Garda Commissioner John Twomey on Thursday and Friday about the Berkeley Road incident.
The watchdog shared concerns about "the appropriateness of the Garda presence and of some of the things that appeared to have been said, and about the fact that circumstances were allowed to develop where the impression was conveyed that the Garda Síochána had an active role in the event".
"The impression was also conveyed that the Garda concern for vulnerable people so amply demonstrated in the context of the health emergency was not evident in this case," the watchdog said.
Mr Twomey has requested an "urgent lessons learned report" on the incident and gardaí have also launched an investigation into allegations of criminal damage during the eviction, The Irish Times reports.
The Policing Authority said: "The statement from the Garda Síochána is welcome and important in that its recognition that there are lessons to be learned from the incident is an acceptance that all was not right with the Garda actions on the day."