Virtual celebration welcomes Ireland's newest citizens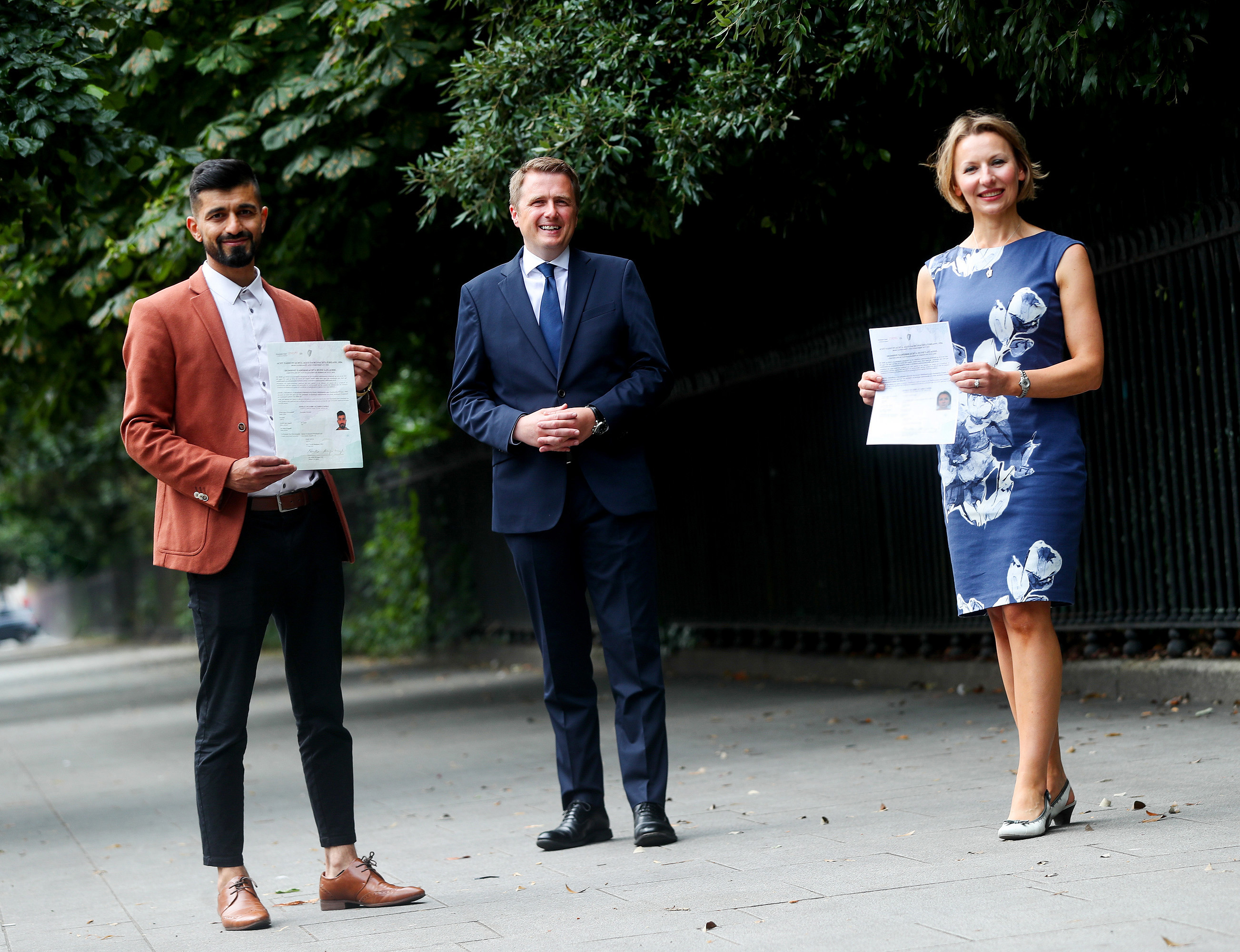 A virtual celebration event was held last night to welcome 1,000 new Irish citizens.
The event, hosted by Justice Minister Heather Humphreys and Minister of State for Law Reform, Youth Justice and Immigration James Browne, was the second virtual event to welcome new citizens following the success of the first one earlier this year.
Ms Humphreys welcomed 1,000 people who recently received their Irish citizenship with a speech broadcast live from Valentia Island, Co Kerry.
The event last night was live-streamed from Croke Park and featured performances and contributions from some of the new citizens, as well as from the Garda Band.
Retired High Court judge, Mr Justice Bryan McMahon, who normally presides over the citizenship ceremonies, also participated in the event.
Speaking in advance of the event, Ms Humphreys said: "Over the last year so much has changed about how we live our lives but our sense of kinship, community and belonging is stronger than ever before and I am honoured to welcome so many people who have chosen to make Ireland their home. By sharing their own unique cultures and traditions with us, our newest citizens have become part of our communities and we are all the richer for it.
"While participants have already received their naturalisation certificates in recent weeks, this virtual event gives participants the opportunity to celebrate this momentous occasion together.
"We are live streaming the event and we are asking people to use the hashtag #IrishCitizen2021 to share your support and good wishes for your fellow citizens."
Ireland's newest citizens received their certificates of naturalisation as part of a temporary system that enables applicants to sign a statutory declaration of loyalty to the State.
Since the temporary statutory declaration process opened in January 2021 over 6,500 people have been given the opportunity to complete their Irish citizenship and over 4,400 people have received their certificates of naturalisation.
Noting the positive impact new citizens have on Irish society, Mr Browne said: "Today is a cause of celebration for our country as a whole. Throughout our history, Irish people have left these shores to make their homes elsewhere and because of that, we have a deep and meaningful understanding of what it means to belong somewhere. Becoming an Irish citizen is a moment to cherish, both for new citizens themselves and also for their families and friends, and we are privileged to live in a country that people adopt as their chosen home."