Victim support charity expanding court accompaniment services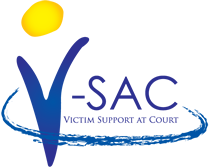 A charity supporting victims of crime is expanding its court accompaniment services to the east and south-east of Ireland, the Irish Examiner reports.
Victim Support at Court (V-SAC) offers court accompaniment to victims, their families and prosecution witnesses in murder, rape, assault theft and other trials.
The services will now be offered in the Eastern and South-Eastern Circuit Court Districts for the first time.
Regional co-ordinator Niamh Lambert said: "V-SAC is the only charity in Ireland dedicated to supporting victims of crime at possibly the most difficult and traumatic time — when they have to go to court and face the person accused of doing harm to them or their loved one.
"Most people are unaware that they are entitled to free support while they are attending court. We want to let people know that they are not alone and V-SAC is here to support them during their trial. Our service is committed to making the court process less intimidating for victims and witnesses, giving them a safe space where they can be apart from the general public and a listening ear if they need it."
She added: "During 2017, V-SAC provided court accompaniment to over 1,200 individuals. This included homicide, rape and sexual assault cases, assaults, domestic violence, and human trafficking. The cases heard ranged from the Central Criminal to circuit and district courts.
"Demand for the service has grown year on year and that is why we are driving forward this expansion throughout Ireland."
V-SAC is based in the Criminal Court of Justice and Tallaght District Court and received funding from the Commission for the Support of Victims of Crime, part of the Department of Justice.